« CNN: We're Not Biased, We Just Are Against Racists
|
Main
|
Top Headline Comments 8-23-10 »
August 22, 2010
Overnight Open Thread
End of the weekend for some, just another day for others, but all are welcome at the ONT party.
1982 Interview With Ozzy Osbourne
Here's an interesting interview with Ozzy Osbourne from Night Flight in 1982 in which he goes into his views on life and the ins and outs of biting the head off of bats. And the resulting rabies shots.
Here he's a lot more thoughtful and articulate than you'd expect and you can see the John Osbourne behind the Ozzy character.

And here's an interview with Ozzy from this year. Compare and contrast.

Why We Miss Bush
Even those who hated the chimperor Bushitler have to admit that there really wasn't any doubt that Bush loved the US and the American people as they are:

And that is it, in a nutshell. Bush is missable, because we miss having a president whose affection for his country and its people–even the ones who hated him–was never in doubt.

We miss Bush because he never lectured us or harangued us, and when people disagreed with him, they were not immediately called names in an attempt to simply shut up debate.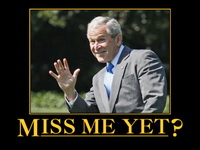 Hey Whatever Happened to Waterbeds?
They were everywhere in the 70's but by the 90's they had faded away from the bedroom. According to the article much of that was due to a swinging 70's stigma. Sometimes sex doesn't sell. I've only slept in a water bed a handful of times and it was okay but not that great. Now I have a memory foam mattress and I'm quite happy with it.

"Sky Hustler" Jack Horkheimer Dies
Jack Horkheimer was the director of the Miami Planetarium for decades and had a national show every night detailing the wonders of that evening's eyeball-only astronomy. The shows were only five minutes long but for some reason I always found them mesmerizing and relaxing to watch. Here's this week's episode, one of the last he recorded before he died.

How To Make Ice Cream Without an Ice Cream Machine
Mmmm looks yummy and seems simple enough for kids to make it.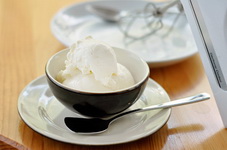 The History of the Word "Dude"
It goes back to the 1800s but it's only been used in its current form since the 50's. It made the OED in 1967.

"I am not Mr. Lebowski. You're Mr. Lebowski. I'm the Dude, so that's what you call me, you know, uh, that or, uh, His Dudeness or Duder or, uh, El Duderino if you're not into the whole brevity thing."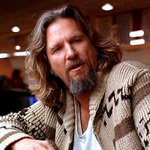 Baby Animals
Some cute and some kinda strange.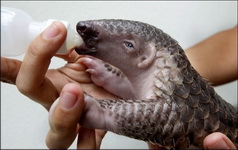 The Angelina Jolie/Sarah Palin Convergence?
Recently Angelina has been looking positively Palin-esque. And that's a good thing.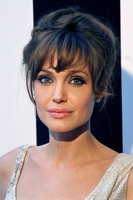 Woman Finally Gets Her Wil Wheaton Fan Club Materials After 22 Years
Apparently her application and $12 slipped through the cracks. But when Wil Wheaton heard about her story from an article she wrote, he responded and tracked down the original materials to send to her.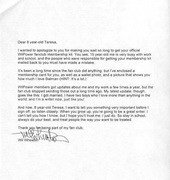 Jon Benet Ramsey at 20
She was murdered almost 16 years ago and the case is still unsolved. Here's a rendering of what she might look like today at age 20.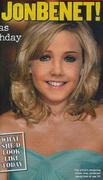 Weekly AoSHQ Commenter Standings
Head ewok in the top 5!
Top 10 commenters:
1 [398 comments] 'sven10077' [55.87 posts/day]
2 [367 comments] 'CDR M'
3 [366 comments] 'chemjeff'
4 [361 comments] 'ace'
5 [328 comments] 'Delta Smelt'
6 [319 comments] 'eman '
7 [304 comments] 'rdbrewer'
8 [287 comments] 'Vic'
9 [271 comments] 'Miss'80sBaby'
10 [260 comments] 'logprof'
Top 10 sockpuppeteers:
1 [57 names] 'That's My Mom' [8.00 unique names/day]
2 [56 names] 'Blackford Oakes'
3 [55 names] 'Cicero'
4 [48 names] 'logprof'
5 [45 names] 'conscious, but incoherent'
6 [44 names] '18-1'
7 [42 names] 'George Orwell'
8 [42 names] 'fluffy'
9 [36 names] 'Mallamutt'
10 [32 names] 'chemjeff'
The group. Yeah.
Tonight's post brought to you by Lili Von Shtupp: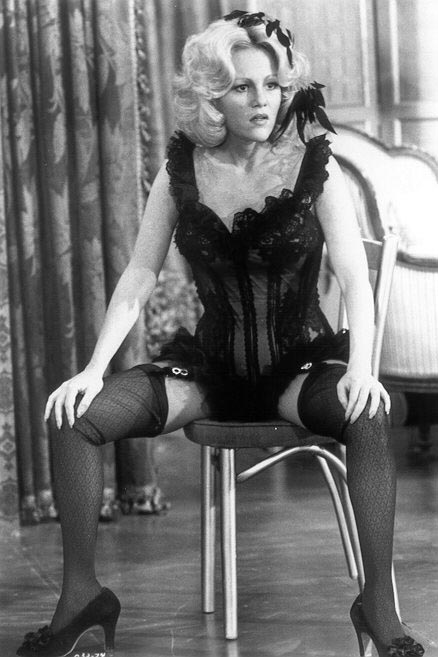 Notice: Posted by permission of AceCorp LLC. Please e-mail overnight open thread tips to maetenloch at gmail. Otherwise send tips to Ace.

posted by Maetenloch at
09:23 PM
|
Access Comments