« Palin on Dr. Laura; Coulter v. Farah
|
Main
|
Slideshow: Last "Combat" Troops Leaving Iraq For Kuwait »
August 20, 2010
Unmosqued: Steve Emerson Unearths Tapes of "Moderate Bridge-Building" Imam Rauf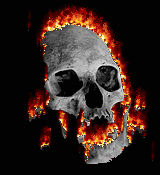 I saw this coming. Damn, I wish I put it into pixels. You'll just have to take my word for it.
Because it was foreseeable. Having taken a position so completely on the side of this supposed moderate, Obama and the MFM could only pray that there weren't any tapes in Rauf's background to show the world how truly corrupt -- and deliberately stupid -- they were.
Did they even think that far ahead? Or did they just assume that because the right held suspicions about him, he must be pure as the virgin snow?
Well... Steve Emerson says "bad assumption, fellas."
And now it's going to cost you.
Remember: You -- Obama and the MFM -- went out a limb to vouch for this guy, putting the whole of your credibility and judgment behind the proposition that he is a well-meaning, peaceful moderate and you'd have to be crazy to think otherwise.
Well. Well. Let's check the tapes.
Steve Emerson has unearthed 13 hours of audio tape of Imam Rauf. Emerson and his team of investigators has spent the past four weeks going through the newly found material. Rauf is a "radical extremist cleric who cloaks himself in sheep's clothing."

Among the shocking revelations Emerson's team will reveal next week — they found Rauf:

Defending wahhabism – a puritanical version of Islam that governs Saudi Arabia

Calling for the elimination of Israel by claiming a one-nation state, meaning no more Jewish State.

Defending Bin Laden's violence
We know the first, second, and last defense that will be screamed by the left: B-b-but Bush said he was moderate....!
Yeah? And? Bush didn't stake his political future on the man's purported "moderation," either.
Thanks to LauraW., who was out looking for actual news while I was jagging off in the comments.
Let Me Repeat: Obama and the MFM staked the entirety of their credibility and judgment on the assertion that this was a moderate man interested only in peace, and of course in no way a supporter of terrorism, and anyone who suspected otherwise was an ignorant bigot with a heart full of hatred.
So let's see. Let's see.
Let's see whose judgment was sound and whose judgment was really full of ignorance and hatred -- hatred for the concerns of their fellow Americans.

Headline Credit: Dr. Varno proposed "Unmosqued" and I agree.
Hey Yeah...
That's the work of cartoonist Steve Kelley, making a sound connection that never occurred to me. Via Elana13.

Johnny Rotten, Neocon? Well, that's stretching it, I think, and he's John Lydon now, of course.
Well, enough preamble: He's looking to shock the world again.
I really resent the presumption that I'm going there to play to right-wing Nazi jews [sic]. If Elvis-f-ing-Costello wants to pull out of a gig in Israel because he's suddenly got this compassion for Palestinians, then good on him. But I have absolutely one rule, right? Until I see an Arab country, a Muslim country, with a democracy, I won't understand how anyone can have a problem with how they're treated.
It's worth noting the obvious, that the Sex Pistols' "Bodies" is a pretty darn edgy anti-abortion screed. That always seemed, though, to be more out of Lydon's class warfare instincts (i.e., I figured he figured the British ruling class was encouraging the lower classes to have abortions and hence self-extinguish).
Who knows. Guy's always pissed off about something. He should have a blog.
Thanks to Moron In Training for the Lydon tip.

Escape hosta? Any politician reversing himself needs an excuse as to why. (See Bush the Elder, he became pro-life after caring for "the little brown ones," etc.)
If these tapes pan out -- and I have to think Obama himself is hoping they do -- it gives him an escape hosta, an excuse for his pivot. "Well, there were facts that hadn't surfaced yet when I spoke at that iftar..." Etc.

posted by Ace at
05:29 PM
|
Access Comments