« Daryl Issa: Obama Administration Using Taxpayer Dollars To Propagandize For Its Partisan Agenda
|
Main
|
Gallup: For First Time In His Presidency, Fully Half Of Americans Disapprove Of Obama's Job Performance »
August 16, 2010
Ho Boy: FDA May Rescind Approval Of Anti-Breast-Cancer Drug As Political Favor To Obama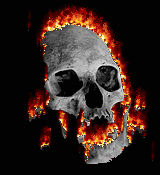 That's my take. See if you don't agree.
The FDA is not supposed to consider costs of treatment. Their mandate is to determine if a drug is "safe and effective," period. If it's safe and effective, it gets approved. Period. That's their job. Officials there recently re-iterated that cost considerations are not part of their mandate.
Medicare and Medicaid, on the other hand, approve treatments according to whether they are "reasonable and necessary." Note that cost is implicated in that mandate. They can take notice of costs.
But this means, then, that some drugs approved by the FDA as "safe and effective" might also be ruled as non-reimbursable by Medicare/Medicaid as not "reasonable and necessary." This is an implicit thing, and no one's fault, really: Some drugs may be available, and "safe and effective" according to the FDA, and yet no reimbursable as "reasonable and necessary" by Medicare and Medicaid.
This presents a political problem for Obama in the case of anti-breast-cancer drug Avastin. Apparently it's quite expensive. His new head of Medicaid and Medicare, Berwick, who makes a point of talking up controlling costs by denying some treatments, is going to deny reimbursement for an anti-prostate-cancer drug, Provenge. Or, well, they're still mulling it over, which means they're considering not covering it.
And now there is the anti-breast-cancer drug Avastin. Like Provenge, it has already been approved by the FDA. But that creates a political problem -- how can Obama control costs and reassure the public that he's not, as maintained by his critics, denying useful and effective drugs to seniors in order to free up money for ObamaCare?
Oh -- here's a great idea! We'll just get the FDA to rescind its previous approval of the drug so that Medicare and Medicaid don't even have to consider reimbursing for it, thus sparing Obama a political headache, and merely at the cost of taking off the market, from anyone suffering from breast cancer, a drug already deemed "safe and effective" by the FDA.
Federal regulators are considering taking the highly unusual step of rescinding approval of a drug that patients with advanced breast cancer turn to as a last-ditch hope.

The debate over Avastin, prescribed to about 17,500 women with breast cancer a year, has become entangled in the politically explosive struggle over medical spending and effectiveness that flared during the battle over health-care reform: How should the government balance protecting patients and controlling costs without restricting access to cutting-edge, and often costly, treatments? …

The FDA is not supposed to consider costs in its decisions, but if the agency rescinds approval, insurers are likely to stop paying for treatment.

"It's hard to talk about Avastin without talking about costs," said Eric P. Winer, director of the Breast Oncology Center at the Dana-Farber Cancer Institute in Boston. "For better or worse, Avastin has become in many ways the poster child of high-priced anti-cancer drugs."
This is criminal. To avoid a difficult political debate -- and the honest confession that "bending the curve" of Medicare costs to free up money for ObamaCare is going to require a lesser standard of treatment -- the FDA is killing a safe and effective drug and thereby outlawing for anyone, including those who can be helped by this drug and no other, and who are paying for the drug with their own private insurance or own out-of-pocket money.
In other words: He is doing exactly what he vowed he would not. He is "equalizing" health access not by bringing up care for those who have little, but by reducing care by full might of federal legal power for those who have "too much."
We'll all meet in the middle, I guess. Or somewhere a few rungs down from the middle.
There will be casualties.
"I'm very upset," said Leslie Twohig, 48, of Lothian, Md., who has been taking Avastin for eight months and credits the drug with helping her survive. "How long will I be able to stay on Avastin? Are they going to take it away? I know it's working for me. Right now I am able to enjoy my life. Every morning I wake up and wonder how long it's going to go on."
But these are Little People, Little People. Sometimes they will have to be sacrificed for the greater good.
But you know who will have access to Avastin and Provenge and similarly expensive and therefore outlawed drugs?
You know who.
The rules are different for the ruling class. Some lives are simply too precious to sacrifice for a broader principle.
There are people who count, and then there are people who count only as regards their presence in great numbers -- i.e., statistics.
You are a statistic. Know your place.