« Miss Him Yet? Bush Welcomes Returning Heroes As Obama Fundraises
|
Main
|
Top Headline Comments 8-12-10 »
August 11, 2010
Overnight Open Thread
Good evening and happy Hump Day all
Blast From The Past: Letterman Interviews Howard Stern in 1984
Here's Dave Letterman back when he was funny interviewing Howard Stern during his dorky Weird Al period. It must have been a few years before Stern finally went national because I remember around 1988 a friend of mine from NJ handing me a tape of Stern and telling me he was the craziest radio guy ever allowed on the air. I'd never heard of him but I listened and yep, he was.
And thanks to him the word 'orgasm' can now be used on network television by non-medical professionals.
The Special Texas Punishment in the Recent $26 Million Stimulus Bill
The recently passed stimulus bill has a special Texas-only provision that would punish Texas for reducing its spending:

The provision in question, an amendment authored by Rep. Lloyd Doggett, an Austin Democrat, would deny Texas its share of the bill's education funds unless its governor "provides an assurance" that it will not reduce the percentage of total revenues it spends on education at any time in the next three years. Gov. Rick Perry argues that this is impossible: The state legislature controls education funding in Texas, not the governor, and the governor cannot bind future legislatures to any level of spending.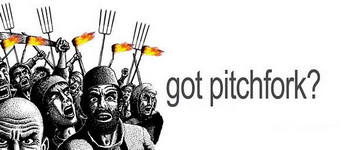 The Top 5 Conservative (Recent) Movies
According to John Nolte they are:
1. The Road
2. From Paris With Love
3. Dear John
4. Book of Eli
5. Brooklyn's Finest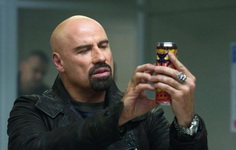 Sarah and Kate's Sucky Wilderness Adventure
So Kate Gosselin joined Sarah Palin on a camping trip as part of her reality show and well things did not go well - Kate had a meltdown within hours of arriving:

The reality show star stayed at the campsite for just two hours of the planned two-day adventure - and left amid an avalanche of insults, complaints and tears, The ENQUIRER learned exclusively.
This really isn't too surprising since Kate Gosselin is one of the most unlikeable women ever to appear on television and seldom disappoints with her epic bitchery. Apparently she was unclear on the idea that camping usually takes place in a non-luxury hotel environment.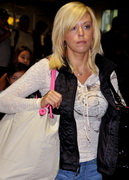 Modern Revenuers Retreat
Government no-go zones?

"The Wyoming Department of Revenue has suspended sales tax collections from gun shows because of increasing animosity toward the state's field tax agents."
More Reasons Why College Isn't All It's Cracked Up To Be
Back in my teaching days I always found that older students - even just slightly older ones - were much more motivated and conscientious. Some had been in the military but even those who had just worked at dead-end jobs for a while were more mature and focused. The regular students often did just barely enough to get them through the 13th and 14th grades. So in that sense a lot of education is wasted on 18 and 19 year olds.

Apart from that, quoting my wife, "Henry James wasn't writing for nineteen-year-olds." Neither were Aristotle, Milton, or Adam Smith. One of the best things we could do to improve the college experience for students and faculty alike is to persuade a new generation of high school graduates that they ought to get the hell out of the educational system for a few years and thereby learn something about themselves.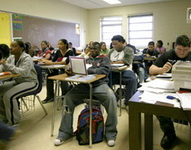 Feds: Runaway Toyota Problem Due To Driver Error
As expected. When the government owns one of Toyota's competitors, it's suspicious that it took so long to announce these results.
Also the GM Volt: A Fascist Car.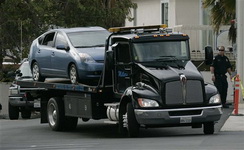 Inside AT&T's Disaster Recovery Batcave
ATT has six emergency 'batcaves' spread out over the country with enough equipment to help restore phone service for any disaster. After 9/11 they were able to restore service within 52 hours despite a major network node being destroyed along with WTC tower 2. This is the Atlanta one.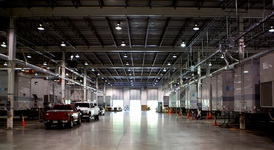 A Longtime Gamer Plays Doom For the First Time
And liked it a lot. Especially the shotgun:

'Virtual shotgun armed, I was finally going to play Doom for real. A second later, I understood the allure the video game weapon has had. In Doom the shotgun feels mighty, at least partially I believe because they make first-timers like me wait for it. The creators make us sweat until we have it in hand. But once we have the shotgun, its big shots and its slow, fetishized reload are the floored-accelerator-pedal stuff of macho fantasy.

The shotgun is, in all senses, instant puberty, which is to say, delicately, that to obtain it is to have the assumed added potency that a boy believes a man possesses vis a vis a world on which he'd like to have some impact. The shotgun is the punch in the face the once-scrawny boy on the beach gives the bully when he returns a muscled linebacker.'"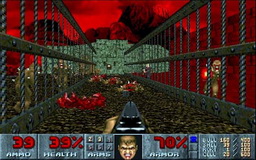 Older Women, Long Hair and the Gamine Look
Well I would agree with Neo-neocon that longer hair often doesn't look good on older women - especially if they insist on wearing it in a young style. But that just means they should find a slightly shorter style that works - not go for the whole short hair look.
For some reason women are always convinced that they would look good in short hair but most men disagree. In my entire life I don't ever recall hearing a man wishing for his wife to cut her hair shorter. Generally the gamine look only works if a women is already hot and can afford the handicap. And no I never considered Mia Farrow 'hot' either.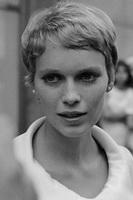 Tonight's post brought to you by those brain bats: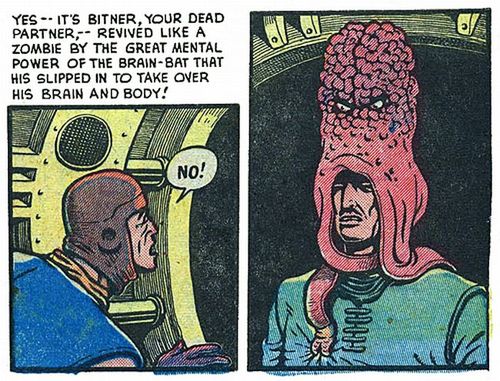 Notice: Posted by permission of AceCorp LLC. Please e-mail overnight open thread tips to maetenloch at gmail. Otherwise send tips to Ace.

posted by Maetenloch at
09:02 PM
|
Access Comments