« The great Dempression food blogging challenge
|
Main
|
Saturday Morning Thread »
August 06, 2010
Overnight Open Thread
Male-centric Movies: The Bechdel Test
Back in the 80's lesbian cartoonist Alison Bechdel came up with a test with three questions to decide if a movie was male-centric or not. Since then it's become known as the Bechdel Test:

1. Are there two or more women in it that have names?
2. Do they talk to each other?
3. Do they talk to each other about something other than a man?
And actually many if not most Hollywood movies would fail this test. I suspect that this comes about from the fact that most screenwriters are men and so they tend to write male characters better than female ones.
Plus most movie protagonists are male so it's hard to fit into the script a conversation between two side female characters that doesn't reference the main male character. This makes question 3 a tough condition to meet. This article claims that screenwriters are deliberately trained albeit unconsciously to fail the Bechdel test. But some argue that real life itself would probably fail the test (the third question again) so why shouldn't movies reflect this too. According to this the percentage of movies passing the B-test jumped considerably during the 90's.
Interestingly a lot of movies that you wouldn't expect actually DO pass the Bechdel test:
Aliens
Kill Bill
28 Days Later
And there are some 'chick' movies that fail:
My Best Friend's Wedding
Forrest Gump
Casablanca
Then there's the Reverse Bechdel Test. And quite a few chick flicks would
fail this one e.g. The Joy Luck Club, Steel Magnolias, and Terms of Endearment.
Lindsey Graham: Jesus Told Me To Vote For Kagan
How can one man manage to be so smug and foolish at the same time:

Republican Sen. Lindsey Graham of South Carolina said that Jesus's Golden Rule inspired him to vote to confirm Elena Kagan to the U.S. Supreme Court and suggested it would be a good thing for his Senate colleagues to also ponder Jesus's words as they prepared to vote on Kagan.

"It is divine in its orientation, and it is probably something that would serve us all well if we thought about it at moments such as this," Sen. Graham said on the Senate floor, as he pointed his colleagues to the Golden Rule and counseled them to look to the wisdom of "somebody far wiser than I am" as they cast their votes on Kagan.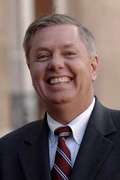 Howard Dean: The Individual Mandate Will Be Gone By 2014
He may be crazy but he's not stupid:

by the time this thing goes into effect in 2014, I think the mandate will be gone either through the courts or because it's unpopular.
Of course he still wants a nationalized health system but he knows that the American people hate government mandates.
Today is the 65th Anniversary of the Atomic Bombing of Hiroshima
I think I've already covered my thoughts about this several times on the ONT so here's a round up others' views on the web:
Robert Wilcox of Big Peace on the distortions of history when it comes to the Hiroshima bombing.
Neo-neocon on Hiroshima 65 years later.
Bill Geerhart on Col. Paul Tibbett's reenactment of the Hiroshima bombing in 1976.
Vanderleun on why the world needs another nuclear live demo.
Plus iconic photos taken in the aftermath of the bombing.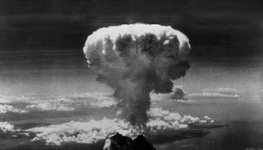 The Rise And Fall of Billy Squier's Career in Three Videos
So his first hit was "The Stroke" which catapulted him to fame. As a kid I loved that song and in fact I'm pretty sure that my parents were contemplating adoption after I played it over and over on one car trip to Florida.

Next came "My Kinda Lover" which made him an even bigger star and a staple on MTV. Note the already problematical dancing and strutting.
And then this video happened. When I first saw it, my jaw dropped at the horror. I liked the song but never again as much - it was forever tainted. This single video pretty much killed off his career and convinced viewers that he was gheyer than gay. In fact I believe that Ace once noted this video as one of the worst of all time. [Update: genghis writes to say that he already covered these videos on an earlier ONT and it turns out that Squier was a
popular meme
with Ace as far back as 2004. Here's one of
his posts
on the video below.]
Which is a shame since Squier
is not actually gay
. If only someone then had talked him out of doing this swishier version of Flashdance, his career could have been saved.
Believing You Are Very Good Or Evil Boosts Your Physical Strength

"'People perceive those who do good and evil to have more efficacy, more willpower, and less sensitivity to discomfort,' Gray said. 'By perceiving themselves as good or evil, people embody these perceptions, actually becoming more capable of physical endurance.' Gray's findings run counter to the notion that only those blessed with heightened willpower or self-control are capable of heroism, suggesting instead that simply attempting heroic deeds can confer personal power."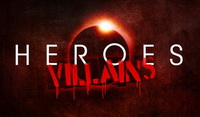 How to Swim, Dive, Climb, and Swing Like Tarzan
And yelling like Tarzan is harder than you think. Here are Edgar Rice Burroughs' original directions:

1. a semi-long sound in the chest register,
2. a short sound up an interval of one octave plus a fifth from the preceding sound,
3. a short sound down a Major 3rd from the preceding sound,
4. a short sound up a Major 3rd from the preceding sound,
5. a long sound down one octave plus a Major 3rd from the preceding sound,
6. a short sound up one octave from the preceding sound,
7. a short sound up a Major 3rd from the preceding sound,
8. a short sound down a Major 3rd from the preceding sound,
9. a short sound up a Major 3rd from the preceding sound,
10. a long sound down an octave plus a fifth from the preceding sound.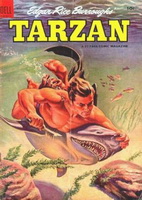 20 Secrets Your Waiter Won't Tell You
Well nothing as shocking as what certain morons have admitted during their time in the food service industry. The wealthy are the worst tippers and if you want to get even with your server, just have your shy kid ask for hot tea. And separate checks. And if the server can borrow a booster seat from that Dr. Amy Bishop.

The Yahoo clique. Are you worthy?
Tonight's post brought to you by Omni magazine: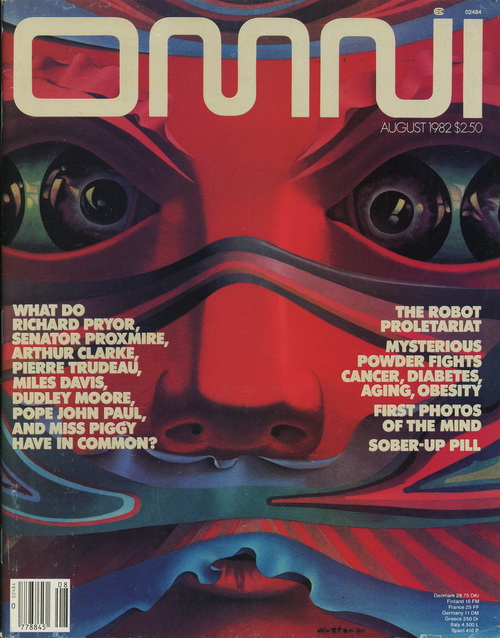 Notice: Posted by permission of AceCorp LLC. Please e-mail overnight open thread tips to maetenloch at gmail. Otherwise send tips to Ace.

posted by Maetenloch at
09:46 PM
|
Access Comments