« Grim Days for Global Warmenists
|
Main
|
Charles Sherrod on Video: "We Must Stop The White Man And His Uncle Toms From Stealing Our Elections" »
July 25, 2010
Overnight Open Thread
A Modest Proposal: Should The Blog Buy a Satellite?
The $8,000 DIY Satellite Kit and Morons in Spaaaace
So Interorbital Systems (IOS) says it can deploy 32 tiny satellites simultaneously from a rocket launched from the Pacific island of Tonga and each satellite will only cost a measly 8 grand. For that you get a TubeSat kit with microcomputer, a transceiver, and batteries and a free launch into space. The satellites will be released into orbit at 192 miles above the Earth and will eventually re-enter the atmosphere and burn up after a few months.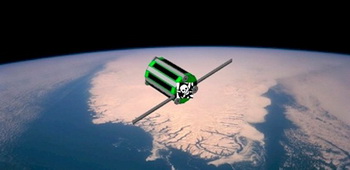 You know - $8,000 is nothing in the big scheme of things. So I'm thinking that if we all took up a collection and Ace was willing to subsist on lower quality ramen, we could become the first very blog with its own satellite. Imagine that - morons with a space program. Oh the humanity! If nothing else, I figure MoronSat could just repeat the
Anka rant
over and over. And maybe throw in a few moron-fave songs.
We'll be going where no blog has ever gone before and doing it with moronitude! All we need now is 80 generous morons to pony up $100 and we're there. Best of all - the FCC has no jurisdiction in space. This could be just the first step in stupidity but one giant leap for morons.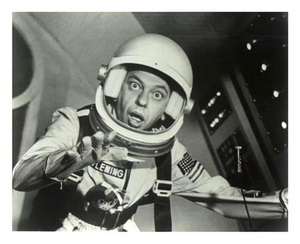 The Great Political Divide
Between the Political Class and the American people:

75% of Likely Voters prefer free markets over a government managed economy. Just 14% think a government managed economy is better while 11% are not sure.
America's Political Class is far less enamored with the virtues of a free market. In fact, Political Class voters narrowly prefer a government managed economy over free markets by a 44% to 37% margin.
So basically we have a socialist overclass in charge of the country and at odds with the majority of Americans. This does not bode well for future political stability.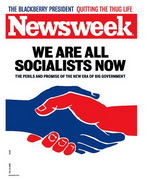 Chris Wallace Pwns Howard Dean
Dean tries to have his own facts until Wallace calls him on it.

So Who Was On Journolist?
Here's a list of the 107 known members and their affiliations.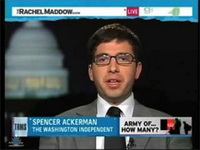 The Worst Web Site of All Time?
You've been warned. And if it weren't for the domain name, I'd have no idea they were a business.
My big fat size 10
Here's what a fatty Mcfatty size 10 plus model looks like these days. Of course the average size among models these days is size zero which I wasn't even aware existed.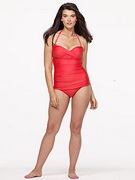 Alvin Greens's Military Personnel File
Here George Smiley of In From The Cold takes a look at Alvin Greene's military evaluations over the years. He's seems to have been a screwup from day 1 and after 14 years of service in four different military groups, he left as a PFC.

Greene is "usually capable of handling mundane tasks with supervision" but is "not able to adapt to any changes to daily routine," the reviewer wrote, also noting that Greene had received multiple disciplinary actions for failing to perform his duties.
And this eval was after he had spent almost ten years in the Air Force. If the SC Army National Guard had done even minimal checking, they would never have let him in to continue screwing up for four more years.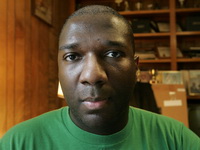 How About Some Clever Helmets?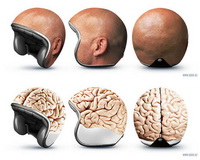 And Some Stickers To Make Your Suitcase Stand Out
Of course you may get more attention than you planned on.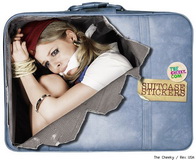 Bad-Mouthing Your Husband Slowly Kills A Marriage
Well I'd have to agree with her general premise. When you focus on the shortcomings of your husband everyday, it's hard for that not to bleed out into your general interaction and slowly kill any affection. And when you focus on a few negative things, it often tends to become all you see. Interestingly I've rarely ever heard guys bad-mouthing their wives or girlfriends in conversations. Maybe a comment or two about something expensive she bought but that's about it. I suspect that for most guys trash talkin' about your significant other is an admission that you screwed up when you picked her.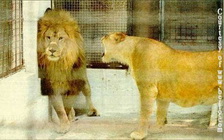 The Top 10 Hottest Female Chess Players
Hmmm maybe ESPN should start covering chess.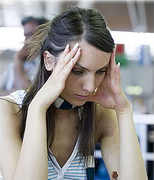 Remembering Green Stamps
I have vague memories of my grandmother taking books of Green stamps to a local redemption center and buying me a toy plane. They must have faded away shortly afterwards since I don't remember ever seeing them again. And who knew that they inspired Starsky and Hutch.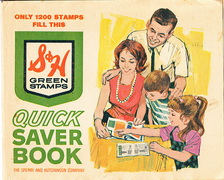 Weekly AoSHQ Commenter Standings
Top 10 commenters:
1 [629 comments] 'sven10077' [88.30 posts/day]
2 [399 comments] 'Vic'
3 [351 comments] 'curious'
4 [339 comments] 'Herr Morgenholz'
5 [309 comments] 'Miss'80sBaby'
6 [307 comments] 'Kratos (Ghost of Sparta)'
7 [302 comments] 'CDR M'
8 [302 comments] 'Delta Smelt'
9 [289 comments] 'The War Between the Undead States'
10 [280 comments] 'stuiec'
Top 10 sockpuppeteers:
1 [96 names] 'conscious, but incoherent' [13.48 unique names/day]
2 [80 names] 'Merovign, Strong on His Mountain'
3 [79 names] '18-1'
4 [58 names] 'Fish'
5 [55 names] 'Mallamutt'
6 [43 names] 'sven10077'
7 [41 names] 'Wyatt Earp'
8 [39 names] 'gator'
9 [36 names] 'Soap MacTavish'
10 [36 names] 'MrCaniac'
The group. Yeah.
Tonight's post brought to you by Marilyn in Korea: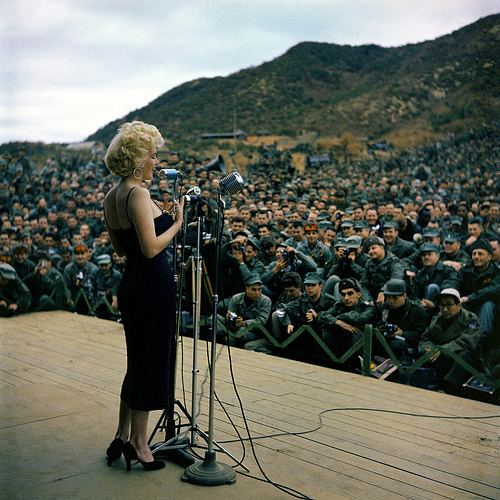 Notice: Posted by permission of AceCorp LLC. Please e-mail overnight open thread tips to maetenloch at gmail. Otherwise send tips to Ace.

posted by Maetenloch at
09:40 PM
|
Access Comments