ę Oh What A Difference 22 Months Make
|
Main
|
Sunday Book Thread Ľ
July 24, 2010
Overnight Open Thread
Hello, hello all M&Ms. Welcome to your regularly scheduled CatSaturday night ONT.
The Best Places in the World To Die
So here's a survey by the Economist's Intelligence Unit on what it's like to die in each country. The UK comes in first and the US only halfway down. It's easy to snark that of course Britain does death well since their NHS can't afford to give good health care. And there's some truth to that but it appears that they really do give good end of life care:

For all the health-care systemís faults, British doctors tend to be honest about prognoses. The mortally ill get plentiful pain killers. A well-established hospice movement cares for people near death, although only 4% of deaths occur in them. For similar reasons, Australia and New Zealand rank highly too.
Here in the US we're willing to spend a lot of money and take extraordinary measures to keep someone alive but thanks to drug war paranoia we're also incredibly stingy with painkillers so a lot of people suffer and die in pain needlessly. And there's no dignity in that.
But having watched two family members die in the last two years I can tell you that hospices do admirable work in making someone's last days as comfortable as possible and preparing the family for the inevitable. If only the rest of the medical system was as concerned with comfort and dignity as they are.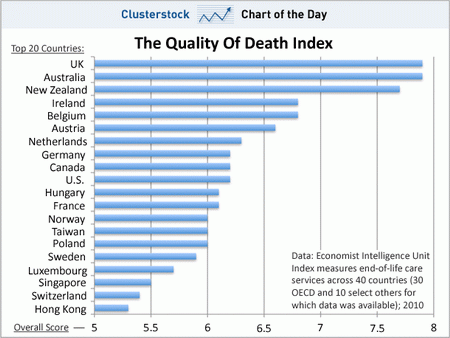 Invasion USA - Have Mexican Los Zetas Taken Over Multiple Ranches in Laredo, TX?
Well Big Peace and the Sand Diego Examiner say yes:

Word broke late last night that Laredo police have requested help from the federal government regarding the incursion by the Los Zetas. It appears that the ranch owners have escaped without incident but their ranches remain in the hands of the blood thirsty cartels.
Laredo Border Patrol is conducting aerial surveillance over the ranches to determine the best way to regain control of the U.S. ranches, according to the Laredo Police department.
But Confederate Yankee
says no
based on his calls to the Laredo PD and sheriff's office. At this point barring further details I'm leaning towards CY's POV. But if true it would be an act of war and maybe time for a
little punitive expedition
.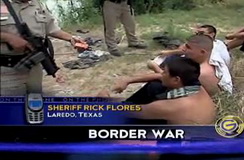 David Frum Does What He Does Best
Which is to attack Conservatives - this time over the whole Sherrod affair. John at Powerline gives his idiocy a spanking. At this point I'd say the over/under before he starts regularly blogging at HuffPo or The Atlantic is 3 months.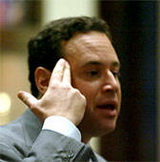 How To Properly Pluralize 'Octopus'
So how do you talk about multiple tentacle-thingies without sounding stoopid? Well Ask the Editor explains. Mmmmm Kory. So take that pedantic MFers.

More Sexy Cat Girls
Here kitteh, kitteh....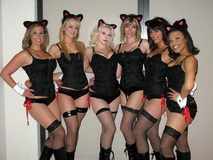 The 2011 Company Death Watch
Well Blockbuster, T-Mobile and RadioShack all seemed destined for the great market in the sky.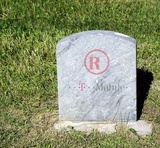 The Top 10 Fighting Ships
All are beautiful in their own way but I wouldn't want any of them angry at me.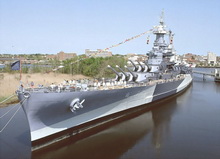 The Annual Redneck Games Are Here
These pics are from the 2009 Redneck Games which were held in East Dublin, GA. So you may have been in training and not even have known it.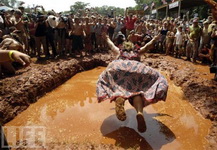 Basil Marceaux for President
Just in case you haven't seen it yet - here is Marceux's statement for his campaign for governor of Tennessee. His web site is here. The governorship is just the first step.

Pre-Ripped Jeans Out, Pre-Stained Pants In?
I don't get it but I can live with it as long as the trend doesn't move to underwear and lingerie.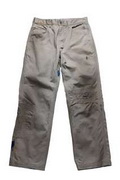 The Yahoo AoSHQ group. Bla bla bla. And don't forget about the Job Bank.
Tonight's post brought to you by spot the kitteh in this picture: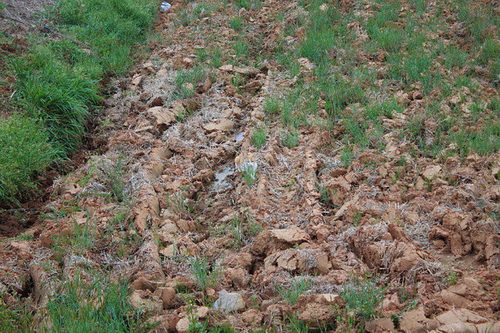 And yeah it took me a while to find it. But once you see it, it's obvious.
Notice: Posted by permission of AceCorp LLC. Please e-mail overnight open thread tips to maetenloch at gmail. Otherwise send tips to Ace.


posted by Maetenloch at
09:29 PM
|
Access Comments