« Police Investigating Mel Gibson's Girlfriend For Extortion, Failing To Blow Him
|
Main
|
Top Headline Comments 7-22-10 »
July 21, 2010
Overnight Open Thread
Good evening and happy Hump Day all
Here's a fascinating video from a session at the 2009 Audio Engineers Society meeting. It's longish but worth watching especially the first 25 minutes.
One of the main points is that audio listening is incredibly subjective. So audiophiles are indeed hearing subtleties that you or I cannot. However what they're hearing is almost certainly coming from within their own heads. Because of this there's an incredible amount of hokery and snake oil in the audio world. And certain well-known cable companies are essentially based on the placebo effect.
The latter half gets more technical but is still worth watching to get an idea of what's important and what's not in recording and playing back music. It's also reassuring to find out that most of what people obsess over is practically meaningless. These are trained professional audio engineers and if they say plain old copper cables and a cheapo sound card are good enough, well then they probably are.
Obama: Greatest Gun Salesman Ever!

In October 2009, firearms and ammunition excise tax collection climbed 45 percent from the previous fiscal year, the greatest annual increase in the firearms tax revenue in the agency's history, the report said. By comparison, the average annual increase for fiscal years 1993 to 2008 was 6 percent.

A Gallup Poll conducted in early October 2009 said one possible explanation for the surge in gun and ammunition sales could be that more than 50 percent of the Americans who owned guns and some 41 percent of all Americans believed that President Obama would "attempt to ban the sale of guns in the United States while he is president."
And even if Obama doesn't get the Supreme Court votes he needs to ban guns, he can still tax them and ammo into oblivion. For the children of course.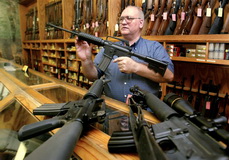 Syria Bans Veils at Universities
Because they're worried about an "environment of extremism."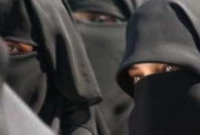 New Terahertz Detectors Could See Through Your Clothes From a Mile Away
Well one day, so all you stalker types will have to wait. The problem with terahertz waves so far has been that they're absorbed so much by moisture in the air. Well this group thinks they've solved this by using lasers to detect the reflected terahertz waves.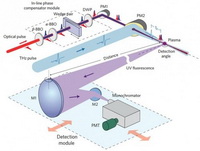 'Captain America' To Not Be So American
Captain America was never my favorite comic book character, but if you take away the America part all you have is a generic superhero.

For Johnston, the imperative is artistic one, not a commercial one. He wants a character that's more complicated than a flag and a movie that entertains without borders.
So expect an America-hatin' POS.
Chronicle Review Admits Bellesiles's Story is False - Blames Student, not Bellesiles
You know when you're a known academic fraud, you really should make a little extra effort to verify any details in your stories. And if you're a periodical publishing a known fraud, ditto.
The Rippin' And The Tearin': Hedonism II Weekend in Jamaica
As demonstrated by Hedo Rick. Apparently Hedonism II is an annual fest for nudists and swingers. Eye bleach available here.

Florida Man Arrested For Sex With Christie Brinkley
Well it turns out that 'Christie Brinkley' is what he calls his dog.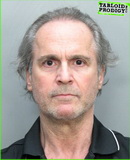 And Can You Believe That This Woman
Is a Sex Offender
?
Shocking I know.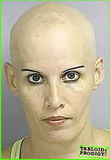 The Slender Loris Lives!
The Sri Lankan Slender Loris was last seen in 1939 and thought to be extinct. Well they thought wrong because a picture of one was taken recently. It's believed that there are only a 100 or so left which would make it the world's rarest primate. (thanks to Dang Straights)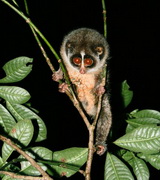 Tonight's post brought to you from 31 years ago: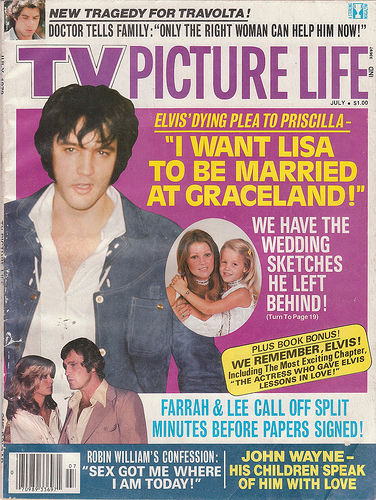 Notice: Posted by permission of AceCorp LLC. Please e-mail overnight open thread tips to maetenloch at gmail. Otherwise send tips to Ace.

posted by Maetenloch at
09:50 PM
|
Access Comments