« Uh-Oh: Michael Bellesiles At It Again?
|
Main
|
Gibbsy on Meet the Depressed: Is the House in Play This November? »
July 11, 2010
World Cup: Netherlands v. Spain
And so the most-watched sporting event in television history comes to an end. Holland takes on the Spanish national team at 11:00am Pacific on ABC.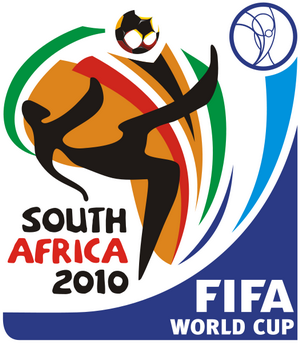 Neither team has won a World Cup championship and the two teams have only met nine times in history. (They're tied at 4-4 with one draw.)

In this tournament they've had very different styles so far. The Netherlands have been playing a defensive game, taking few shots, but making them. The Spanish have been doing the opposite, batting the ball every which way and hammering the goal repeatedly.
Also at stake is the Golden Boot award for top goal scorer. The Netherlands' Wesley Sneijder and Spain's David Villa are both contenders, though they're tied for the moment with Thomas Müller of Germany.
So, who to root for? I'm pulling for Spain, as I said I would back when the Cup got going. Paul the Octopus also says Spain's going to win, despite the death threats. However, the canny cephalopod cannot be said to be unbiased. After Germany's loss in the semifinal, Spain offered asylum to keep angry Germans from eating the poor fellow.
As for Holland, um...they wear orange. So, they have that going for them.

posted by Gabriel Malor at
01:05 PM
|
Access Comments