« LeBron Thread
|
Main
|
Too Sun-Baked? »
July 08, 2010
Overnight Open Thread
Happy Thursday all.
The Top 50 Movie Endings of All Time
In recent years it seems like most movies feel compelled to tack on a coda that reassures the audience that there really was a happy resolved ending - probably due to surveys where audiences say this is what they want. But there was a time when Hollywood routinely had major plot developments and twists in the last few minutes and even seconds of a film. So here's a list of movies that are known for their great finales.
And this is my addition to the list - one of the greatest Western standoffs ever:

Former Congressman and US Ambassador to the UN Pleads Guilty to Assisting Islamists, Terrorists
Mark Deli Siljander was a Republican congressman from Michigan during the 80's and was appointed as an alternate representative to the UN by Reagan. Debbie Schlussel even interned with him and said that he was known then as "the most pro-Israel Congressman on Capitol Hill". So what happened? Well in recent years he seems to have become obsessed with bridging Christianity and Islam and has had a number of business failures. So it probably was a combination of soft-headedness and greed.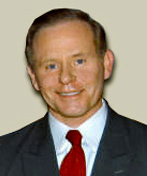 Is .30-06 the Best Round for Aliens?
Well unless they're elephantine like in Footfall, I figure .30-06 is probably good enough. Unless of course they have force fields or live under the sun.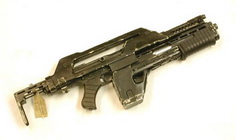 Shit My Kids Ruined
A blog that describes itself as 'THE STRONGEST VISUAL BIRTH CONTROL ON THE MARKET TODAY'.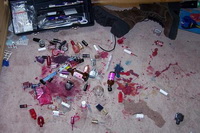 Female Fashion Trends That Guys Hate
Well would hate if they were even aware of them. If you're super-hawt though, you can probably get away with these.

Fringed Tops of Any Sort
You know what your clothes don't need? Fake hair.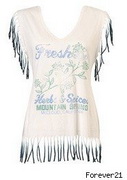 Is This the Worst Sentence of 2010?
Well Molly Ringle won this year's Bulwer-Lytton fiction contest, which awards the worst opening sentence of an imaginary novel every year, with this:

For the first month of Ricardo and Felicity's affair, they greeted one another at every stolen rendezvous with a kiss - a lengthy, ravenous kiss, Ricardo lapping and sucking at Felicity's mouth as if she were a giant cage-mounted water bottle and he were the world's thirstiest gerbil.
The Mystery of Alcoholics Anonymous
It's been 75 years since Bill Wilson, a failed stock broker and reformed drunk, started AA and laid out the 12 steps to recovery. And in the all the years since then scientists and doctors have yet to find a more successful treatment program:

"In my 20 years of treating addicts, I've never seen anything else that comes close to the 12 steps," says Drew Pinsky, the addiction-medicine specialist who hosts VH1's Celebrity Rehab. "In my world, if someone says they don't want to do the 12 steps, I know they aren't going to get better."
And they're still not even sure why the AA program works.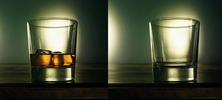 California To Drop State Rock Over Asbestos Concerns
Well the translucent green stone, Sepentine, is sometimes geologically associated with chrysotile asbestos (as opposed to the dangerous fibrous form). And of course the state legislature can't tolerate such geological evil and has nothing better to do, so they're going to strip the mineral of its official status. Sadly this bill (SB 624) is supported by mesothelioma support groups and has bipartisan support.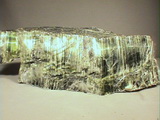 Yahoo group. That is all.
Tonight's post brought to you by men's emotions: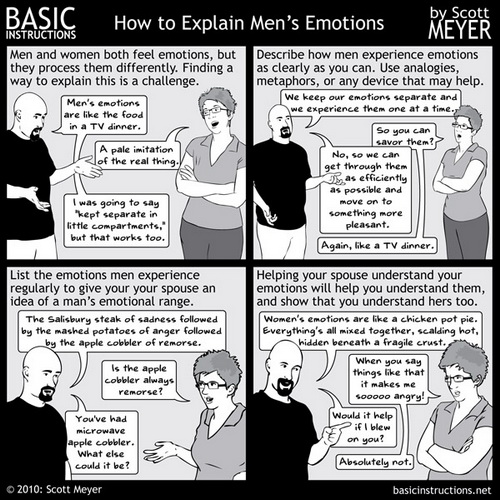 Notice: Posted by permission of AceCorp LLC. Please e-mail overnight open thread tips to maetenloch at gmail. Otherwise send tips to Ace.

posted by Maetenloch at
09:49 PM
|
Access Comments