« 5.4 Quake Rattles Southern Cal
|
Main
|
Thursday Financial Briefing »
July 07, 2010
Overnight Open Thread
Hey Remember When NASA Wasn't All About Pleasing Muslims?
Yeah me too. So here's a little reminder of the days when they focused on getting Americans into space rather than fixing Islamic self-esteem.
Last month was the 45th anniversary of Ed White's space walk on June 3, 1965 when he became the first American to ever leave a space capsule. Here's a video of that space walk narrated by Ed White himself. Sadly he would be killed less than two years later in the 1967 Apollo 1 fire along with "Gus" Grissom and Roger Chaffee.

Add Rhode Island to the List of Racist Police States
Because it turns out that RI state troopers already check the immigration status of people stopped for traffic violations when there is reasonable suspicion, and report all illegals to federal authorities for deportation. So why isn't the Obama administration suing them as well?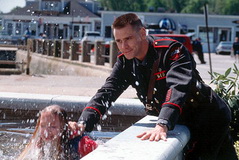 CNN Editor Fired After Hezbollah-respecting Tweet
So last Sunday Octavia Nasr, CNN's senior editor for Middle Eastern affairs tweeted how much she respected the Shiite cleric the Grand Ayatollah Mohammed Hussein Fadlallah. Today she was fired. I guess that was a little too much for even CNN.
Iran declares war on mullets, ponytails for men; Hair gel and Elvis okay
And Iran's ministry of culture has even released a catalog of government-approved hair styles in order to to eliminate the menace of "decadent Western cuts." Simon Cowell-type hair styles and goatees are now okay as is a moderate amount of hair gel. But ties are still a sign of Western decadence.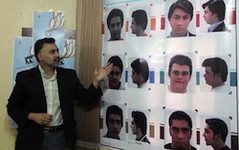 How The Navy Plans To Deal With IEDs: Microwave Them
By focusing enough high frequency microwaves on even buried bombs, they hope to be able to detonate them remotely. It's all hush-hush so no details.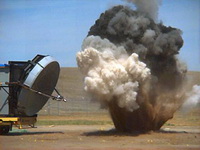 Happy 460th Birthday Chocolate
On this day in 1450 chocolate was introduced to europe officially. It was initially treated as a medicine but later became a delicacy:

The British confectioners figured out how to add sugar and cocoa butter to create a malleable paste that could then be packaged as "eating chocolate." The same standardized processes for extracting cocoa butter to manufacture hard, durable candy are still used today, essentially unchanged since the Industrial Revolution.
Mmmm chocolate.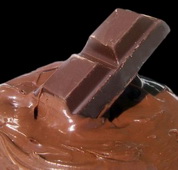 Evolution of the Boob
Are boobies as cyclical as fashion? Well that's what Playboy seems to be uh, claiming in their 'Evolution of the Boob' photo spread. I wonder if tougher economic times bring perkier boobicles.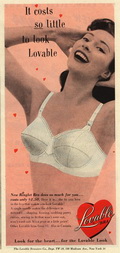 Fiat Returning To The US
Fix It Again Tony left the US market back in 1984 after poor sales. Now they're the 6th largest car manufacturer in the world and owner of Chrysler. So they'll soon be selling their 500 model at existing Chrysler dealerships.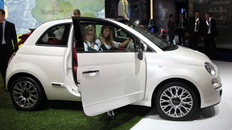 'Twilight' Shoes Even Gheyer Than Expected
Wait there are Twilight-themed shoes?!? I guess these might make sense if you really are a vampire of distinction. Meanwhile the Westboro Baptist church 'hates fags' but seems to love 'Twilight'. Clearly they have not seen these shoes yet.

Tonight's post brought to you by 1966: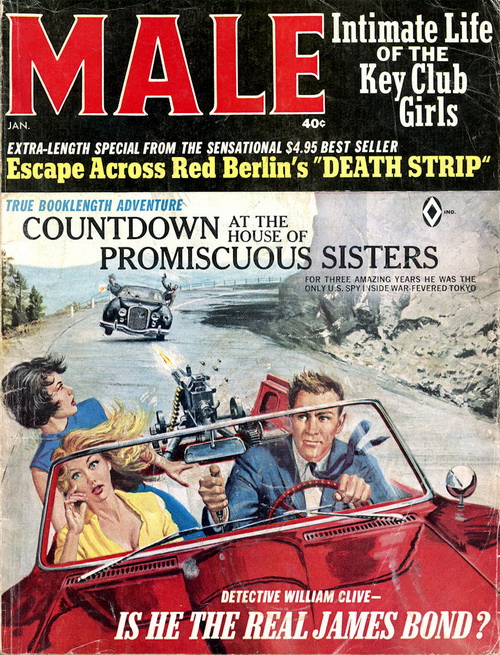 Notice: Posted by permission of AceCorp LLC. Please e-mail overnight open thread tips to maetenloch at gmail. Otherwise send tips to Ace.

posted by Maetenloch at
09:38 PM
|
Access Comments