« USA v. Arizona
UPDATE
|
Main
|
Breaking: Sen. Frank Lautenberg (D-NJ) Passes Away UPDATE: A Hoax »
July 06, 2010
Overnight Open Thread
Good evening all M&Ms.
Also don't forget about the job bank at the AoSHQ yahoo group.
How About Some Fire Safety Lessons From Fire Marshall Bill
Back when Jim Carrey was regularly funny. And Yoko Ono on a moped was a genuine safety hazard.

Saving Print Journalism - A Modest Proposal
PJ O'Rourke has an idea to save print journalism - the Pre-Obituary:

The main advantage of the Pre-Obit over the traditional obituary is the knowledge of reader and writer alike that the as-good-as-dead people are still around to have their feelings hurt. It was a travesty of literary justice that we waited until J. D. Salinger finally hit the delete key at 91 before admitting that Catcher in the Rye stinks.
And as one commenter pointed out why wait until someone dies before recognizing what an outstanding person they were as well.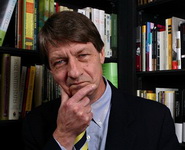 Is Pseudonymous Blogging High School-ish?
Well that's what one blogger claims, but I'm pretty sure he's a loser who's not even good enough to eat at the band geek table. Plus this:

Granted, some of Ace's blogging may be pure high school. But his hardcore readers are self-admitted morons. Heh! And the humor is often funny as hell. There's a place for that kind of humor for many adults. I enjoy it, anyway.
Disgraced 'Historian' Michael Bellesiles Back With a New Fishy War Story
Given his history of making stuff up you would think that the Chronicle of Higher Education would have done some minimal fact-checking on his article about a student's brother being killed in Iraq. But you'd be wrong.
Lindsay Lohan Going to Jail
For 90 days for violating pretty much every single term of her 2007 probation.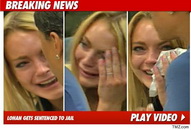 CNN Analyst Mourns Hezbollah Spiritual Leader
Over the weekend CNN's Octavia Nasr tweeted:

Sad to hear of the passing of Sayyed Mohammad Hussein Fadlallah.. One of Hezbollah's giants I respect a lot.. #Lebanon
Fadlallah was a Holocaust denier who has justified suicide bombings and who may have been involved in the killing of 241 U.S. Marines during the 1983 Beirut barracks bombings.
'As the World Turns' Tapes Final Episode
It's been on the air since 1956 but CBS canceled it last December. The final episode airs in September.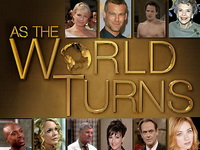 More on the Barefoot Bandit of the Northwest
Colton Harris-Moore is just 18 years old but he's believed to be responsible for 100+ burglaries in the Puget Sound area. He's supposedly a near genius as well as a serial plane thief who's flown and crash-landed several planes despite never taking any lessons. He may very well be the most wanted man in the Northwest.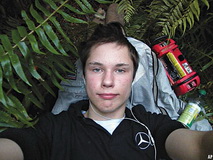 Levi Johnston Admits To Slandering The Palins
Apologizes. Probably trying to head off lawsuits from them or a snow machine trip 'into the woods'.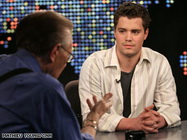 Which Social Network Goes With Your Kind of Crazy?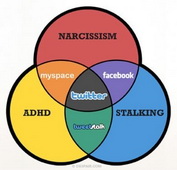 The Woman Who Dresses 'Mad Men'

I always felt like it was the highest compliment that the show changed menswear more than women's clothing, because men are much slower to change. That was never the intention, of course. "Mad Men" was never meant to be a fashion show.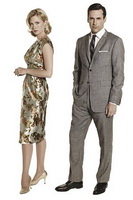 The Yahoo AoSHQ group. You know the way.
Tonight's post brought to you by Devo: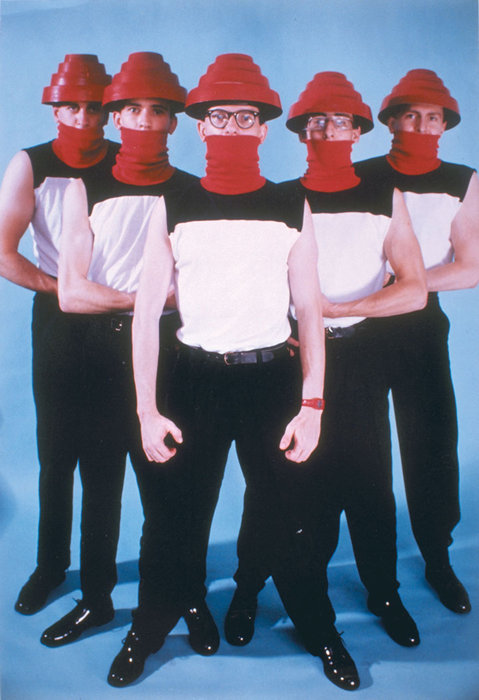 Notice: Posted by permission of AceCorp LLC. Please e-mail overnight open thread tips to maetenloch at gmail. Otherwise send tips to Ace.

posted by Maetenloch at
09:04 PM
|
Access Comments