« Top Headline Comments 6-28-10
|
Main
|
Awww: Team Obama Thinks Being President Is Hard »
June 28, 2010
Supreme Court Finds 2nd Amendment Applies To The States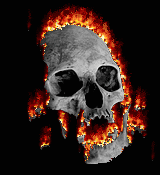 Just breaking and it will take some time to unpack but here's Gabe's post on the issue when the Court announced it would take the case.
Via SCOTUSBLOG. 14th Amendment incorporates 2nd Amendment as part of Due Process clause.
Here's the PDF of the decision, all 214 pages of it.
It's a 5-4 decision by Justice Alitio reverses the decision by the court of appeals to uphold the law and now sends the case back to the 7th Circuit Court of Appeals for decision based on this new standard.
Looks like it's going to be a case with multiple opinions, even among the majority. First thought...lots more lawsuits to sort this out on a practical level. Wonderful.

posted by DrewM. at
10:06 AM
|
Access Comments