« Ye Olde Opyne Threadde
|
Main
|
Sunday Book Thread: DIY Books »
June 19, 2010
Overnight Open Thread
Welcome all to your regularly scheduled Caturday night ONT.
Wally Backman's Epic Ejection From a Baseball Game
Wally Backman is best known for playing 2nd base for the Mets during the 80s including their 1986 World Series win. Since retiring, he's coached various minor league teams around the country and this video comes from a documentary, "Playing For Peanuts", about his stint as the coach of the South Georgia Peanuts.
Here he objects rather uh, strenuously to an umpire's ejection of a player, gets ejected himself and ends up leaving in an epic fashion. I like how the players and bat boy seems completely nonplussed by his tantrum and am surprised the umpire didn't get fed up and just call the game. But as crazy as Backman comes off here, he must be doing something right since the Peanuts won their league with a 59–28 record and the players say he was one of the best coaches they ever had.

Obama - The Great Disillusionment
Suddenly some on the Left seem to be realizing that Obama won't immanentize the eschaton after all:

As we see liberals starting to bemoan the response of the Obama administration to the oil spill and his weak speech, we're seeing more than a growing fatigue with Obama, we're witnessing liberals coming into contact with reality. Contrary to their ideology, a government run by well-intentioned and bright people can't really set us on the road to a better, more perfectable world.
So Obama's fall on the left may be worse than Carter's since he's not merely a failed politician - he'll be a failed demi-god as well.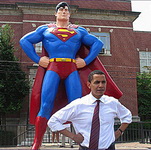 But not everyone has gotten the word because they're still publishing books like
this
: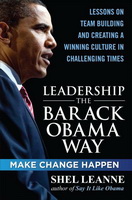 Bros 'Icing' Bros
So the latest craze among hipster guys is to 'ice' other guys which means to present them with a Smirnoff Ice at the most inopportune times such as before a big business meeting or as they're starting up the school bus. The rules say they have to chug it right then on one knee or face shunning from other dudes. The only defense is to have your own 'ice' which forces the presenter to do the chugging. There's even a video about it here.
Of course one minor issue is that Smirnoff Ice itself tastes like 'lemon-flavored clown sweat'. But icing has become all the rage among fraternities and Silicon Valley CEOs with the heads of Facebook and Google doing it to their colleagues. The founder of Foursquare even attempted to ice a real man i.e. Buzz Aldrin. But Buzz has mellowed somewhat in his old age and allowed him to live in spite of this.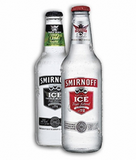 12 Surprising Wedding Statistics
Last year the average wedding cost $28,385 and Iowa and Nebraska have the largest weddings with an average of over 200 people.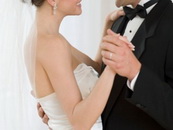 So What Needs To Happen For The US Team To Advance In The World Cup?
Okay I know any mention of soccer tends to drive some of the morons into twitching frenzies of hate, but hey some people merely dislike soccer. Anyway the short version is that the US team needs to not lose to Algeria. The longer version is that they need to win outright or tie and hope that England doesn't score more than 2 goals against Slovenia.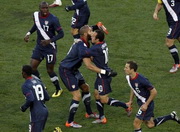 And Why Do We Call It Soccer?
Well it turns out that both American football and soccer derive from a similar game in England in the early 1800s. In 1863 a group of schools attempted to define one set of rules for all forms of the games but couldn't agree. So it was split into two codes - one set became rugby and later American and Australian football. The other became known as Association Football which was shortened to 'soccer' in countries which played both types of games.

And Even Kittehs Get Involved In The World Cup
Here Tunisian left back Yassine Mikari rescues a kitteh who somehow wandered onto the field during the Tunesia-France game. Afterwards the Korean team immediately volunteered to adopt him. Thanks to Barb.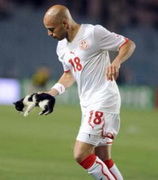 Keifer In Talks For 'Werewolf Fight Club' 'Growl'

"In Growl, a traveling underground fight club called 'The Brawlers' arrive at a derelict ghost town tucked away in the Colorado Rockies. They meet the town's only residents, the Maxilla family, who want to buy on to the fight card. But the Maxilla family's true intentions for the Brawler crew is soon revealed in teeth and claws."
Could be okay but the fact that director's name (Sxv'Leithan Essex) is unpronounceable is worrisome.
How To Make Perfect Thin and Crispy French Fries
One chef's results from reverse-engineering McDonald's french fries.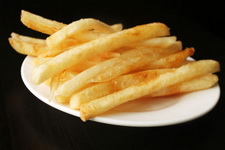 The Yahoo AoSHQ group. Bla bla bla. And don't forget about the Job Bank.
Tonight's post brought to you by knockouts: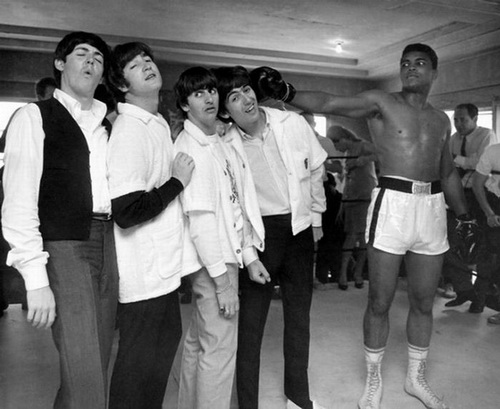 Notice: Posted by permission of AceCorp LLC. Please e-mail overnight open thread tips to maetenloch at gmail. Otherwise send tips to Ace.

posted by Maetenloch at
09:59 PM
|
Access Comments