« President Out-of-Touch Opines: Gulf Spill "Echoes 9/11"
|
Main
|
Monday Financial Briefing »
June 13, 2010
Overnight Open Thread
End of the weekend for some, just another day for others, but all are welcome at the ONT party.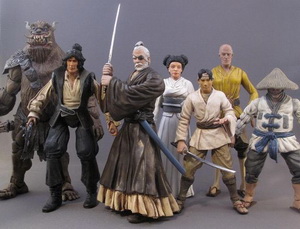 One reason these
dolls
action figures look so good is because Lucas was directly inspired by a lot of Japanese movies especially Kurosawa's
"The Hidden Fortress"
. If fact if you watch "The Hidden Fortress" and "Star Wars" back to back you'll notice a lot of similar scenes, characters, and a similar story.
A lot of people claim that Lucas pretty much ripped off Star Wars from Kurosawa, but much as I love to bust on Lucas I think this is being uncharitable. I'd say he took the parts of Hidden Fortress that made it a good story and movie and moved it to space, added a back story, some Campbell-ian hero's journey details, amazing special effects and ended up producing a masterpiece. So at worst you could say he was inspired by Kurosawa and made a revamped mash-up that stands on its own.
Part of his genius was to take story elements, none of which was new, from a lot of sources and put them together in a nearly perfect way. Of course Kurosawa himself stole a lot of his ideas from American westerns (particularly John Ford films) and translated them into a Japanese context. Clearly there's been a lot of cross-pollination back and forth between US and Japan films. So if you're a young filmmaker looking for ideas like Lucas (or Tarantino), you might as well as 'steal' them from all of the best.
If you're interested in Star Wars filmgeekery, there's a lot more here on the influences that led to Star Wars.
And The Hidden Fortress is well worth watching on its own merits even if you're not a Star Wars fan.
Did Iraq's WMD Go To Syria?
Well that was always my assumption given all the evidence that Saddam was working on WMDs. I wonder if part of it was what Israel bombed back in 2007. The more worrying thought is that the WMD programs are still being continued somewhere in the Bekaa Valley of Lebanon.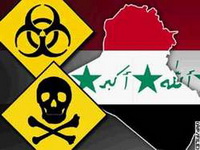 Hollywood Working on a Rush Limbaugh Biography?
Well they're describing it as "Citizen Kane meets Private Parts" and a "close cousin" to Oliver Stone's W. but done "in the style of The 300." So you just know it's going to be a fair open-minded look at Limbaugh's life. And have sword fights I guess.
Holy crap - I can smell the reek all the way the way through my computer screen. So just who do they think is going to shell out $20 to see this pile? Sigh - I remember back when Hollywood was in the business of producing movies that actually made money.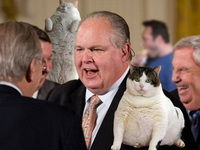 Longbow Alert: English Vicar Calls Town to Mandatory Longbow Practice
Apparently there's been a law requiring weekly archery practice for hundreds of years but it hasn't been enforced since the middle ages. Those who attended also got to enjoy barbecue, drinks and live music. All had a good time except for local hobos and the French. And really what family gathering or cookout couldn't be improved with longbows?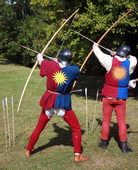 Iconic Photos From the Vietnam War - Part 1 and Part 2
Some you've probably seen but a lot were new to me.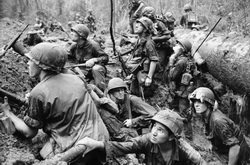 Does Your Poop Stink?
Well now there's Poo Pourri to help cover the odor of your scat.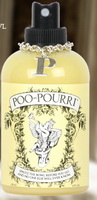 The 16 Hottest Billionaire Daughters
And here's part deux of the collection. And all but two are still available for you ambitious single morons. Sure they may have issues but a billion buys a lot of therapy and distraction.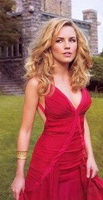 So What's Really In A Hot Dog?
Even though most Americans think they're made out of 'lips and assholes', they still eat 7 billion of them a year. In fact they're actually made from meat that's usually whatever's left over after choice cuts have been removed, fillers like flour or bread crumbs, seasonings and spices, binding agents, and curing agents. And the makers are required to list all the ingredients on the label.

When Gingerettes Gather
Even garlic and silver bullets won't save your soul in this kind of situation.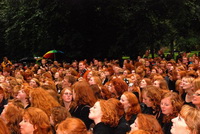 Weekly AoSHQ Commenter Standings
Top 10 commenters:
1 [667 comments] 'Kratos (missing from the side of Mt Olympus)' [93.62 posts/]
2 [529 comments] 'logprof'
3 [426 comments] 'Blazer'
4 [403 comments] 'Vic'
5 [370 comments] 'garrett'
6 [348 comments] 'The Dread Pirate Neck Beard'
7 [314 comments] 'Delta Smelt'
8 [301 comments] 'damian'
9 [290 comments] 'The War Between the Undead States'
10 [262 comments] 'kbdabear'
Top 10 sockpuppeteers:
1 [102 names] 'kbdabear' [14.32 unique names/day]
2 [92 names] 'logprof'
3 [71 names] 'Delta Smelt'
4 [69 names] 'conscious, but incoherent'
5 [60 names] 'Blazer'
6 [57 names] 'SantaRosaStan'
7 [57 names] 'fluffy'
8 [55 names] 'damian'
9 [51 names] 'The Dread Pirate Neck Beard'
10 [40 names] 'andycanuck'
The group. Yeah.
Tonight's post brought to you by Phyllis: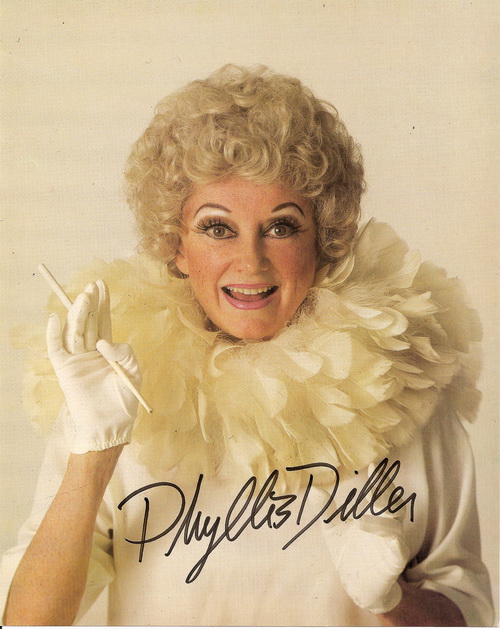 Notice: Posted by permission of AceCorp LLC. Please e-mail overnight open thread tips to maetenloch at gmail. Otherwise send tips to Ace.

posted by Maetenloch at
09:53 PM
|
Access Comments