« Financial Briefing: Weekly Wrap-Up
|
Main
|
Blog Drama »
June 12, 2010
World Cup: USA v. England
The U.S. team's first match starts at 11:30am Pacific and you can see it on ABC. It has been sixty years since the U.S. and England last met in a World Cup, when the U.S. team beat England 1-0, and there's been a lot of hype about this matchup.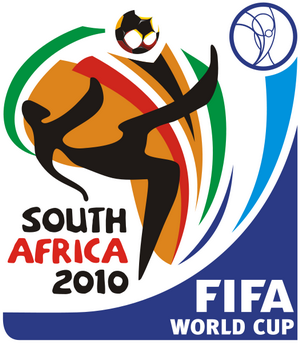 England has a reputation that it frequently can't live up to. They've got some of the best players in the world, but the sometimes don't play well together. On the other hand, the U.S. is, in the soccer world, a young upstart still in need of schooling. Expect the commentators to bring Churchill quotes 'til your ears bleed. ("Two countries separated by a common language...oy.")
Either way this match goes, there's a very good chance of advancing out of the group stage, as England is the only major competition. Algeria and Slovenia are the other teams in Group C. However, (protip) never bet on a soccer game. Anyfreakingthing can happen when the typical game is decided by only one goal.
U.S. guys to keep an eye on are midfielder Landon Donovan (probably the most well-known U.S. player), defender Oguchi Onyewu, and team captain Carlos Bocanegra.
On the other squad, keep your eyes peeled for world-class striker Wayne Rooney (whose play today will probably make-or-break the UK game), midfielder Steven Gerrard, and midfielder Frank Lampard.

posted by Gabriel Malor at
12:58 PM
|
Access Comments