« Whores Say The Funniest Things
|
Main
|
NAACP Branded As "Racist" For Promoting Idea That Black People Are Stupid »
June 11, 2010
White House Denies Kristol Claim That WH Will Support UN Investigation of Israel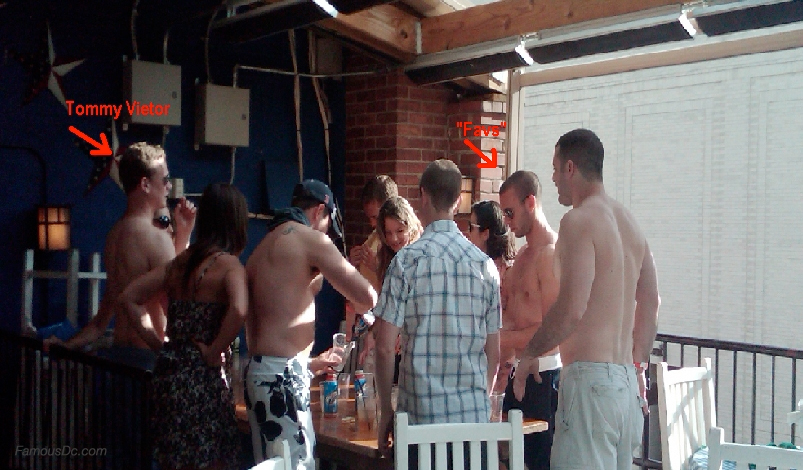 Pictured: Tommy Vietor, White House spokesman,
coordinating with counterparts from the G-8,
rolling a "social" in "Mexican"
Kind of the standard non-denial denial, where you just claim the "story is false" without saying in precisely what way it's false.
The White House has suggested in the past that it supported international participation in an Israeli investigation, but a shift to the kind of international inquiry supported by many of Israel's critics would be a dramatic one, and a White House official brushed off Kristol's flotation.
Thanks to polynikes and DrewM. DrewM suggested the joke of bringing Tommy Vietor into it.
Note: Drew says the Politico story actually did name Tommy Vietor as making this statement before changing it to "an official."
Confidence: Israel must be reassured -- after all, they have a half-hearted denial by a shirtless beer pong enthusiast who won't even back up his denial with his name -- apparently he called Ben Smith to say, "Hey, I didn't say you could quote me by name."
Gold standard, baby. Take that shit to the bank.
Krauthammer on Iran. The administration will stop claiming -- crowing -- that Iran has been isolated.
He responds: 1, "isolation" is meaningless without proof that isolation is leading to foreign policy goals (such as thwarting Iran's headlong drive for a nuke), and 2, it's not even true, not even slightly -- Achmadinejad continues his sold-out World Tour, gladhanding with foreign leaders around the world.
Right now he's in China. Does China count? I know it's a small, insignificant country and all, but some would say it ought to count if we're judging Iran's "isolation."
Thanks to DanF. for that.

posted by Ace at
03:39 PM
|
Access Comments