« Top Headline Comments 6-7-10
|
Main
|
US Solider Arrested For "Collateral Murder" Video Leak »
June 07, 2010
Bye, Helen
WASHINGTON, D.C. (BNO NEWS) -- Hearst Newspapers says White House reporters Helen Thomas is retiring, effective immediately.
That's all there is at the moment. More as it comes in.
Below, something I created this weekend. Enjoy.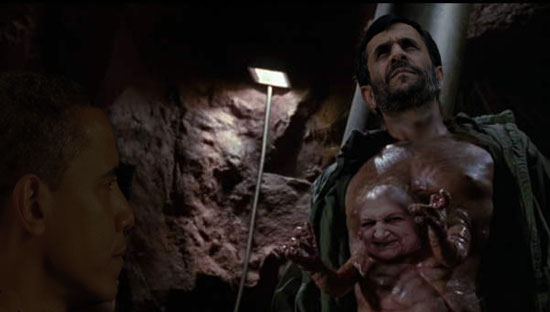 Media Reaction? - Some newspapers didn't even report her remarks, so the media reaction to this is going to be interesting to see. Obviously, they're going to bemoan such an "illustrious career" ending in disgrace - as a result of a story brought to the public's attention largely by (!) conservative blogs. The 'meanness' of online discourse will be tut-tutted over.
Don't let it fool you. As Jonah Goldberg points out today, this is a career that should have ended long ago.
She's been full-spectrum awful. I've known a few people who knew her 40 years ago, and she was slimy then too. One small example can be found in James Rosen's excellent book on John Mitchell, The Strong Man. Mitchell's wife Martha was a mentally unstable alcoholic who would call reporters to vent sad, paranoid, fact-free theories and diatribes. At first, many reporters were eager to hear her out, but over time it became obvious that Martha Mitchell was not well and it was cruel to exploit her. Obvious, that is, to nearly everyone but Helen Thomas who continued to milk Martha Mitchell for damning quotes and nonsense.
Despicable behavior by any standard, and yet she was lionized by the media and the Washington establishment. That doesn't speak well of either.
Oh, and thank you Rabbi Nessenoff.

posted by Slublog at
12:20 PM
|
Access Comments