« Gallup: GOP Now Has Biggest Lead Over Democrats on Generic Congressional Ballot in History
|
Main
|
Failure of BP Could Also Hurt British Pensions »
June 01, 2010
Overnight Open Thread
Good evening all M&Ms.
Also don't forget about the job bank at the AoSHQ yahoo group.
How The Star Wars Text Crawl Was Done
It's totally old school with just a camera and a platform moving on rollers. Today it would all be done using CGI and probably wouldn't look as good. One of the problems with computer-generated graphics is that they generally look a little too perfect. But really it's the very slight imperfections in lighting, shadowing, and texture that make an effect seem 'real' rather than merely a realistic effect.
So to my eye special effects peaked in realism sometime around the mid 80's and have been playing catch up since then as computers have replaced analog techniques. Of course one main benefit of CGI graphics is that it has lowered the cost of effects to where almost any movie can have decent effect shots. Plus it's allowed scenes to be shown that would otherwise be impossible to shoot using any other method.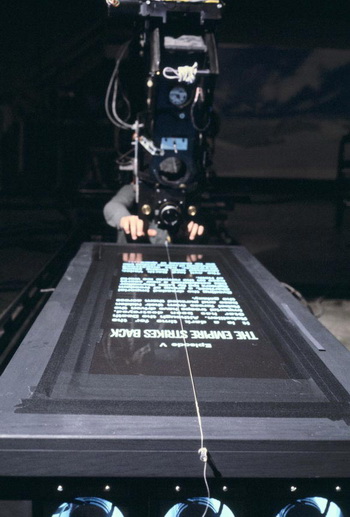 And here's the original text crawl:

The 20 Hottest Conservative Women In The New Media (2010 Edition)
Sadly no one from AoSHQ was invited to judge this year but here are the results anyway.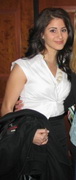 Of all the handicaps that a culture can labor under, no disadvantage is quite so heavy as an addiction to lies. The sheer inability of the intellectual and cultural leaders, the priests of political correctness, to see past their own conceits is a terrible burden to endure.
The Arab countries are a perfect example of this. But even in the US our elites have their own carefully guarded lies.
Wasilla Paper Warns Joe McGinniss About State's Deadly Force Law
He might want to be careful about his stalking ways since Alaska has a law that allows the use of deadly force in protection of life and property. Ed of Hot Air thinks the paper should apologize. But after seeing his interview with ABC, it's clear to me that McGinniss is dishonest and probably a little nutty so a warning about AK laws hopefully will keep him from going over the edge resulting in something tragic happening.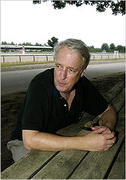 Ted Koppel's Son Drinks Himself To Death
Sad. And proof that you never quite know the pain that someone else has to live with.
She's Fallen And She Can't Get Up
Fat, drunk, and muddy is no way to go through life baby. But I am glad people finally helped her out of the mud pit.

Tapes Point To Pilot Error, Pressure From Officials As Cause of Polish Prime Minister's Plane Crash
Conspiracy theorists hardest hit. When you're the leader of a country, you have the power to order your pilots to land. But you can't make it safe to land as Kaczynski learned to his dismay.
Destroyed By Kids
They can destroy things in ways no man, woman, or human could ever imagine. And still be cute doing it.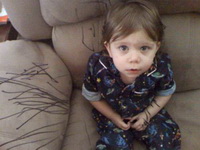 What You Need For Your Next Party
Zombie barricade tape. So be responsible and mark off the affected areas. Thanks to genghis.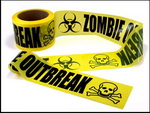 The Yahoo AoSHQ group. You know the way.
Tonight's post brought to you by the capture of Mt. Suribachi, Iwo Jima, Feb 23, 1944: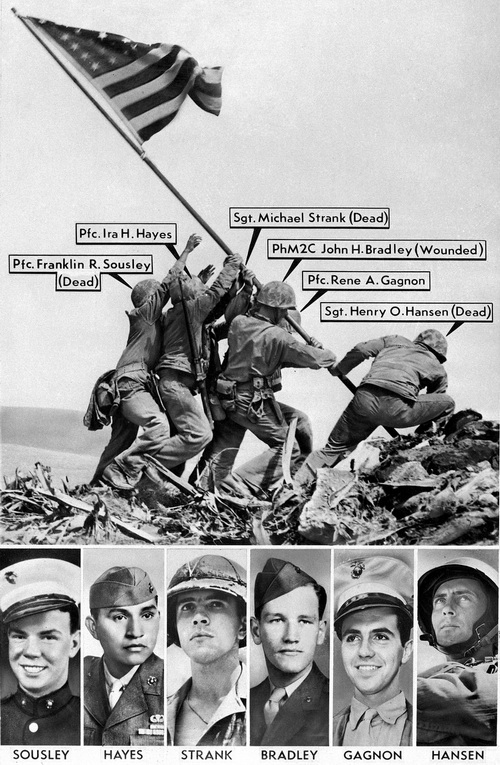 Notice: Posted by permission of AceCorp LLC. Please e-mail overnight open thread tips to maetenloch at gmail. Otherwise send tips to Ace.


posted by Maetenloch at
09:29 PM
|
Access Comments