« Memorial Day gun pron: What is your Favorite weapon? [dri]
|
Main
|
Memorial day vignettes »
May 30, 2010
Overnight Open Thread
Welcome to the Sunday that's really a Saturday.
The Top 10 War Movies of All Time
Ok I could live with all their choices except for Inglorious Basterds, which I actually liked but wouldn't consider an all time classic. Plus the list left off A Bridge Too Far and Hamburger Hill, two well done movies that rarely get the credit they deserve.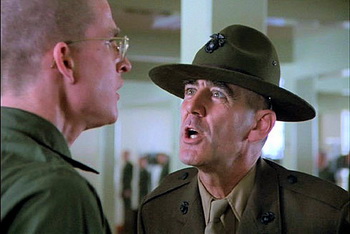 And here Jules Crittendon
gives his take on great war movies
and even gives a shout out to our own Arthur K. He includes
The Purple Heart
a movie about the trial and atrocities committed on the captured pilots of the Doolittle Raid. I remember seeing it on TV as a little kid and I can still recall some of the dramatic scenes from it. Crittendon also mentions
Run Silent, Run Deep
which is one of the few classics that I haven't seen. I have read the book which is excellent. Not to worry the movie is now in my Netflix queue.
Remembering Lt John Finn
Most people haven't heard of Lt. John Finn but he was awarded the first Medal of Honor during WWII for his valiant actions during the attack on Pearl Harbor. He was awoken by the gunfire and rushed to the Naval Air Station at Kaneohe Bay. There he manned a machine gun and fought Japanese airplanes for over two hours despite being shot several times. In spite of his injuries which later required two weeks treatment in the hospital he stayed at his post in case there were any more attacks. For this he was awarded the Medal of Honor in September 1942 by which time he had been commissioned as an Ensign. He would later retire from the Navy Reserve in 1956 as a Lieutenant. He died this Thursday.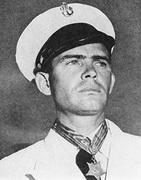 Is there a 'nuclear option' left for the Gulf oil leak?
Now that the 'top kill' option has failed the next hope is that relief wells which won't be finished until August will do the job. But if they fail, that leaves the 'nuclear option' which is literally nuclear i.e. using a tactical nuclear bomb to force the well's channel shut. But will Obama be willing to nuke the well?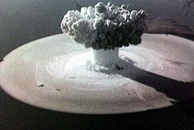 665 Days in Iraq: One Soldier's Photos
A selection of photos from the 23,000+ images that one soldier took during his 665 days in Iraq, spanning 2005, 2006, 2007 and 2008.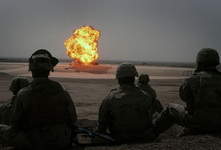 John Nolte Actually Likes 'Sex and the City 2'
He ends up liking it in spite of himself and gives it a thumbs up:

"Sex and the City 2" is a subversively patriotic, anti-Islamist fairy tale that ultimately comes down on the side of traditional values, and its creator, Michael Patrick King, has more guts than most everyone working at his level in the film industry today.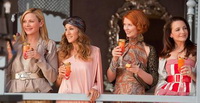 And Kim Cattrall at 53 is still looking mighty fine. Of course I've had a thang for her since her Porky's days which awakened certain, uh, deep feelings within me. She and Kristin Davis are the hawtest of the four. SJP is too equine for my tastes and Cynthia Nixon is so anti-attractive to me (both in real life and her SATC character) that she make my penis want to retract up into my body and cower behind my left kidney where it'll be safe.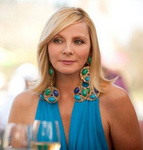 Fat-Burning Underwear?
Well they claim that these will "stimulate the muscles of the thighs, and spread it with a natural stride." And somehow you lose weight I guess. I'm skeptical since it seems like their main effect is just to shape the fat you've already got.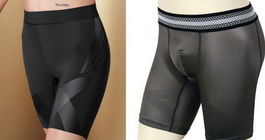 16 Items They Only Sell At Chinese Walmarts
Contrary to all the teh hate, Walmart just sells what people want at low prices. And apparently the Chinese want economical crocodiles and rib cages.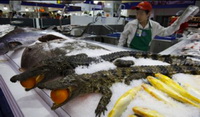 Fat Guy Loses Weight
And looks a lot better and happier.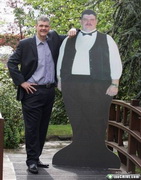 Weekly AoSHQ Commenter Standings
Top 10 commenters:
1 [755 comments] 'Kratos (missing from the side of Mt Olympus)' [105.99 posts/day]
2 [404 comments] 'Jane D'oh'
3 [402 comments] 'FUBAR'
4 [369 comments] 'runningrn'
5 [356 comments] 'Blazer'
6 [333 comments] 'wherestherum'
7 [331 comments] 'curious'
8 [330 comments] 'Frank'
9 [323 comments] 'kbdabear'
10 [311 comments] 'The War Between the Undead States'
Top 10 sockpuppeteers:
1 [115 names] 'kbdabear' [16.14 unique names/day]
2 [70 names] 'Blazer'
3 [55 names] 'FUBAR'
4 [50 names] 'SantaRosaStan'
5 [50 names] 'davidt'
6 [47 names] 'runningrn'
7 [47 names] 'conscious, but incoherent'
8 [39 names] 'Bomber'
9 [36 names] 'fluffy'
10 [35 names] '18-1'
The group. Yeah.
Tonight's post brought to you by the Doolittle raid: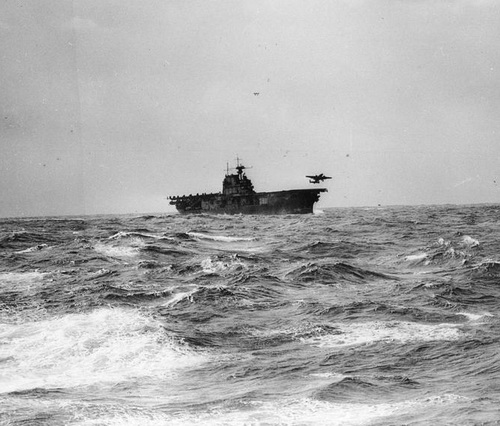 A B-25 takes off from the USS Hornet on the morning of April 18th, 1942. This was the first time B-25s had ever taken off from a carrier and the last until a 50th anniversary recreation in 1992. Some of the fliers who bailed out over China were rescued by John Birch, a young American missionary, for whom the John Birch Society was later named.
And may the blessings of the Dennis be upon you.
Notice: Posted by permission of AceCorp LLC. Please e-mail overnight open thread tips to maetenloch at gmail. Otherwise send tips to Ace.

posted by Maetenloch at
09:41 PM
|
Access Comments