« BP Buses In 400 Fake Workers to Serve as Backdrop For Obama's Fake Photo Op
|
Main
|
Don't Panic »
May 28, 2010
Overnight Open Thread - 3 Day Weekend Edition
Memorial Day Weekend here we come!! WOooo Woooo Wooo! Last one in the pool is a smelly hobo!
Here's a flash version of some good ole 8-bit Dolph-ian gaming goodness that never was.

Sadly I couldn't embed it so you'll have to follow the link to play it.
But here's a bit of the real Dolph singing, drumming and doing some karate chops for this year's Melodifestivalen":

Andrew Sullivan's Knickers In a Twist Over Palin's Fence
Unhinged blogger/amateur gynecologist Andrew Sullivan is deeply bothered that the Palin's put up a fence to keep new neighbor Joe McGinniss from watching their children.

I'm hardly surprised that Sarah Palin has had a conniption over someone threatening to commit journalism in her vicinity. She has kept it at bay for so long. But whining about her next door neighbor is a little convenient after all these years…
You see since Andrew has these theories about the origin of Trig, clearly Sarah Palin has no right to hide her back yard or uterus from prying eyes. Plus he's jealous that he didn't think of the creepy neighbor angle first. Of course Joe McGinniss doesn't like it when
reporters look in his backyard
.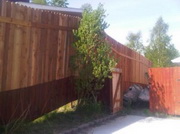 Here Iowahawk interviews one of
the voices in Andrew's head
that calls itself Sarah the Palin.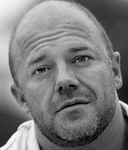 Oh yeah Real Housewives of New York
I know nothing so you'll have to talk amongst yourselves.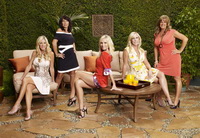 John Wayne Quote of the Day
The Duke's birthday was earlier this week and here's his thoughts on liberalism:

"Hell yes, I'm a liberal. I listen to both sides before I make up my mind. Doesn't that make you a liberal? Not in today's terms, it doesn't. These days, you have to be a fucking left-wing radical to be a liberal. Politically, though … I've mellowed."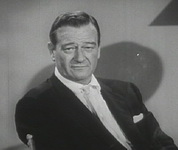 Supermodel Bar Refaeli Too Good For Taxes
She got caught trying to smuggle an ipad into Israel without paying duties. So she's too good to serve in the IDF or pay Israeli income taxes. But good enough for Leonardo Dicaprio I guess.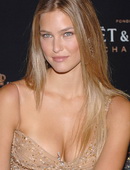 Gary Coleman RIP
He died today of a brain hemorrhage at age 42. Sadly he never quite got his life together after early success as a child star.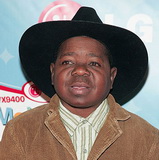 The 10 Greatest Food Combinations
As much as I love oreos and milk, I'd have to rate the other combinations higher. Bacon and eggs is pretty damn awesome anytime.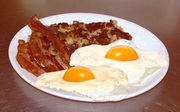 Men Vs. Women In Pictures
Funny cuz it's true.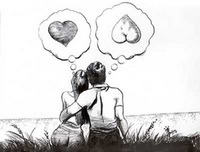 CA Medical Marijuana Dispensary Workers Unionize
Workers at pot shop Oaksterdam University are now members of the United Food and Commercial Workers Union, Local 5. So when you buy your weed, look for the union label.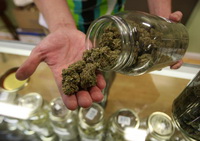 Best Godfather Reference of the Month: Re: Bill 'Luca Brasi' Clinton
From Daniel Foster at The Corner:

"Rahm Emanuel is a pimp. He never could have outfought Darrell Issa. But I didn't know until this day that it was Bill Clinton all along."
Tonight's Animal Mascot: The Handfish
Not a mutant - it seems to be natural and uses its hand-like fins to walk along the ocean floor. It's only ever been seen 4 times and none at all since 1999.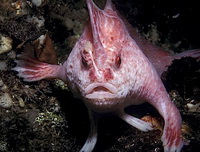 50 Stupid Laws From 50 States
I like the one from Kentucky: A woman may not buy a hat without her husband's permission. Damn right she can't. Thanks to CDR M.
The Yahoo clique. Are you worthy?
Tonight's post brought to you by Ava: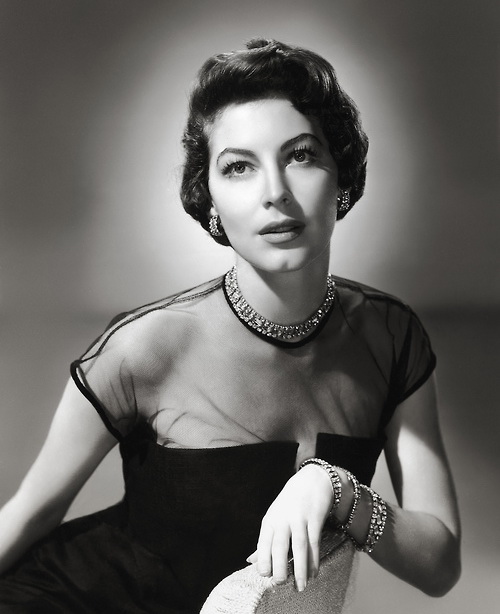 Notice: Posted by permission of AceCorp LLC. Please e-mail overnight open thread tips to maetenloch at gmail. Otherwise send tips to Ace.

posted by Maetenloch at
10:11 PM
|
Access Comments