« Awesome! Check Out Obama's New Nominee to the Second Circuit Court of Appeals
|
Main
|
Italian Prime Minister: You Know What? This Public Spending Binge We've Been On Is Pretty Much Kicking Our Ass »
May 26, 2010
Overnight Open Thread
Good evening and happy Hump Day all.
Meet The Super Cute Baby Sloths!
Sure they're kinda slothful with some species barely moving more than a few feet during an entire day, but they sure are cute. These baby sloths are from the Aviaros del Caribe sloth sanctuary in Costa Rica which is the world's only sloth orphanage.

Lockerbie bomber Al Megrahi: Alive and Thriving
He had a birthday last month and is currently working on a documentary. And he's set a new record for the longest living prisoner released on compassionate grounds due to a terminal illness. Why it's a regular medical miracle.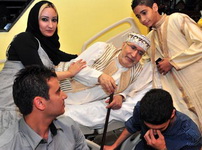 Child Celebrities All Grown Up
And generally for the better. Except for druggies like Lindsey and Edward Furlong.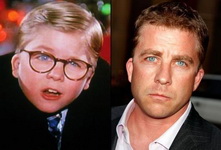 Why Are Engaged Women Less Happy?
So according to a Facebook-based study when women get engaged, they actually become less happy. Part of this is just due to all the stress and expectations that come with a public wedding. But I think a lot of it also comes out of the fact that many women have over decades made The Proposal an elaborate fantasy with a fairytale ending. But real life events and fiancés rarely live up to the fantasy versions. And having a ring on your finger doesn't magically change your life or make any issues go away.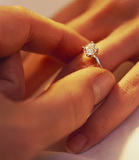 Amityville Horror House For Sale
For just $1.15 million. Demon pig not included. But given that it sold for just $310,000 back in 1997, you think they could have thrown in at least a bleeding wall or porthole to hell or something.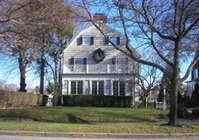 Time Until An Author's First Novel Sale - A Chart
Based on a survey of 246 published authors the average age when they sold their first novel was 36.2 years old and they had been writing for an average of 11.6 years. So writing and making much money off it can be a long, hard slog. On the other hand practice makes a big difference so the sooner you start, the sooner it can pay off.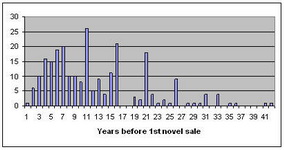 The 3 Ewok Moon T-Shirt
Oh wait - that's no moon. An epic t-shirt to honor our fearless leader and perfect for the next moron meetup or casual Friday grand jury appearance. You can buy it here for just $21.99. Thanks to Elizabeth.

TV Decency Group Declares $#*! To Be Indecent
And no '$#*!' isn't a euphemism for some other bad word that papers can't print - that's the actual title of the new twitter-inspired TV show, '$#*! My Dad Says'. But the Parents Television Council objects to even implied expletives. And yes William Shatner will play the dad.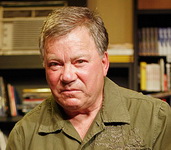 Tonight's post brought to you by the premiere of Weird Science: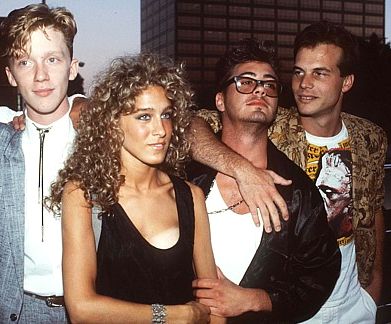 Notice: Posted by permission of AceCorp LLC. Please e-mail overnight open thread tips to maetenloch at gmail. Otherwise send tips to Ace.

posted by Maetenloch at
10:03 PM
|
Access Comments