« D.C. Teens Complain That Free Condoms Handed Out in School Are Too Small, Too Cheap; D.C. Agrees to Start Handing Out Trojans
|
Main
|
A Buck and a Half Buys...Treasure! »
May 21, 2010
Overnight Open Thread - TGIF Version
Friday, Friday, Friday and not a moment too soon.
The Guys Who Can Walk On Water
Here's part of a documentary about some guys in Europe who've discovered that with with the right equipment, speed and technique, they're able to run and 'skip' themselves on water. They call it 'liquid mountaineering' and eventually hope to be able to run across an entire river. Are they on to something or is it all a big spoof - you decide.

Michael Barone: The Muzzled Truth About Islamic Terrorism
Michael Barone has a theory about why Eric Holder can't say the words 'radical Islam' and why authorities in general won't talk about any Muslim-terrorism connection:

My theory is that these well-intentioned folk see the American people as a howling mob. They think that if Americans find out that Islamists are attacking us, they will go out and slaughter innocent Muslims. They think that Americans are incapable of understanding the simple truth that while most terrorists are Islamists, the large majority of Muslims are not terrorists.
Of course by and large the American people
are
understanding and able to make distinctions as the last nine years have shown. But their forbearance is not unlimited - another Muslim terrorist attack with mass casualties followed by mealy-mouthed platitudes from government officials and you will start to see vigilante death squads.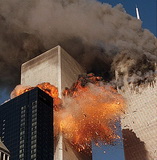 The 10 Most Annoying Television Commercials Ever
Okay this is kind of a weak list - I would only count the Head On commercials as truly annoying. Others like the douche or nail infection commercials are more kill your appetite than annoying. Head on! Apply directly to forehead! Head on!

The Top 9 Fashion Trends Women Love -- And Men Love to Loathe
Well I actually like red lipstick, but all the rest like harem pants or boyfriend fit are so far off my radar I wasn't even aware of them much less have feelings about them. And leopard print = crazy chick - I guess I could believe that.


Nic Cage won't eat pork because he doesn't like how pigs have sex
But fish and chicken apparently do it the correct way:

"I actually choose the way I eat according to the way animals have sex. I think fish are very dignified with sex. So are birds. But pigs, not so much. So I don't eat pig meat or things like that."
Given all the
odd things he blew his money on
, this is only mildly weird.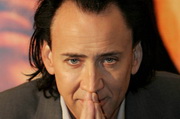 So Why Did Obama's Aunt Get Asylum?
I'm sure she's a nice old lady and all but she's been living here illegally, on the dole since 2004. Which makes her pretty much a near worst case of illegal immigration. And now she gets asylum. Why is she so special? And why didn't Obama sponsor her for a green card years ago? Oh and it turns out that green cards are now actually green again.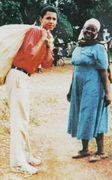 The World's Smallest Dog
Little Tom is a chihuahua-Jack Russell mix and weighs less than a guinea pig. Which makes him smaller than some dogs' droppings.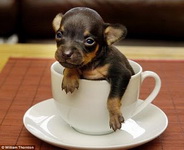 30,000-year-old Sex Toy Discovered
It was found in a cave in Germany and apparently was used as both a sex toy and as a flint base for making fires. Who knows - maybe they used it for cooking and bashing other tribes skulls in as well. It was a regular caveman swiss army dildo.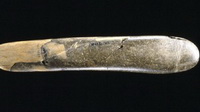 The Yahoo clique. Are you worthy?
Tonight's post brought to you by Nancy and Michael: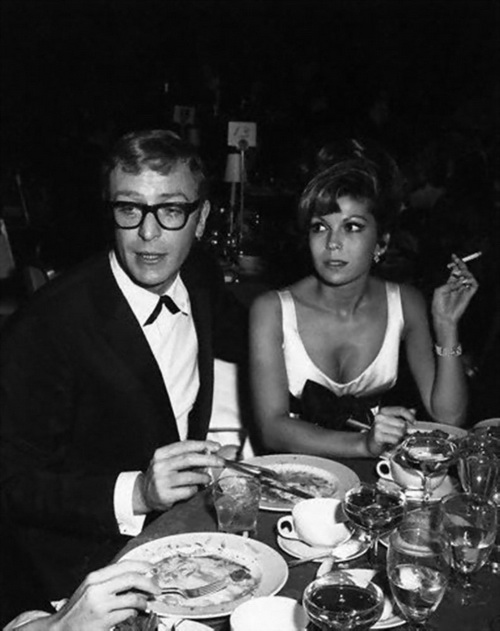 Notice: Posted by permission of AceCorp LLC. Please e-mail overnight open thread tips to maetenloch at gmail. Otherwise send tips to Ace.

posted by Maetenloch at
10:16 PM
|
Access Comments