« A Little History For Rand Paul
|
Main
|
Rand's Clarification »
May 20, 2010
Valerie Plame, Super-Spy, Still Keeping a Low Profile
On some kind of secret mission at the Cannes Film Festival, here making contact with deep-cover agent-in-place Naomi Watts.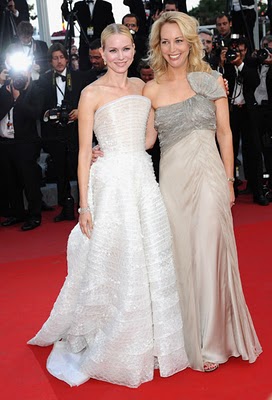 Yah, I know, this post makes no sense because she's famous now and obviously not a spy.
So, sure, this post is a cheap shot.
I'm just noting that she's no longer keeping that stealthy deep-cover covert-operations need-to-know secrecy she used have when she was driving every day up the central road to CIA HQ Langley -- you know, the way she used to, before Armitage blew her "legend."
Valerie Plame is/was as much as spy as I am. After all, I know spy-slang like "legend," because I've seen Burn Notice.
Wait, no I haven't. What is Burn Notice?
(I love that sketch... so random.)

posted by Ace at
05:14 PM
|
Access Comments