« Revenge of the Gold Bugs
|
Main
|
Shocker: Most of world's "happiest countries" have suicide rates higher than the USA »
May 16, 2010
Overnight Open Thread
End of the weekend for some, just another day for others, but all are welcome at the ONT party.
America Sleepwalks Towards Economic Suicide
Courtesy of Doug Ross here's a chart from the Chicago Tribune showing America's government debt as a percentage of GDP over the last 70 years. It actually went over 100% for a few years in the mid 40's which isn't too surprising given WWII and all the war bonds issued. But it's been heading that way again since 2008.
And this isn't just a slightly interesting statistic - national debt hitting 90% of GDP seems to be a tipping point for countries that puts them into a permanent state of low growth and high unemployment. So unless we stop Obama and the Democrats' spending spree, that's our future too.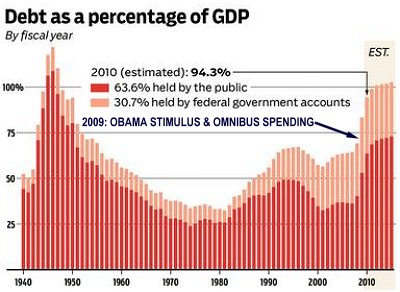 Hot New Drinking Trend: 'Vodka Eyeballing'
Yeah Dri covered it in the sidebar but it practically screams ONT. Apparently the hot new trend from British universities is 'vodka eyeballing' where people pour vodka into their eye, absorbing the alcohol super quickly for a drunken rush. Needless to say it's kind of painful, not good for your eyes, and there's a possibility of getting a lot more alcohol than intended. The practice has now crossed over to the US and seems to be popular in Vegas. So if the Moronofest ever happens, I see a new competition. At least it's not vodka tamponing.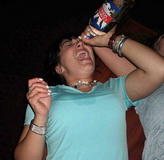 People of Walmart Part IV
Makes you curious what the backstory on these people is, but I suspect the truth is both more boring and pathetic than you imagine.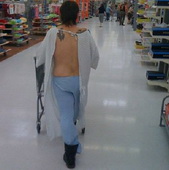 Ronnie James Dio Has Died
The former lead singer of Black Sabbath died at age 67 after a battle with stomach cancer. He is best known for popularizing the "devil's horn" hand gesture among heavy metal fans.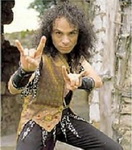 6 Famous People Who Renounced Their Citizenship
Usually for tax or legal reasons, but occasionally because they truly hated the US like W.E.B. Du Bois. And according to this Corner post about 700 people renounced their citizenship in 2009. Apparently there is a difference between renouncing your citizenship and relinquishing it: If you are a dual-national at birth, you can renounce your US citizenship, but if you acquire another country's nationality later, then you have to relinquish it. The State Department doesn't release stats on relinquishments.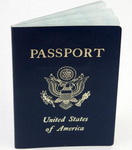 The Gold Bullion Vending Machine
Apropos of Monty's gold bug post a hotel in Abu Dhabi, Dubai now has gold dispensing ATM machine. It accepts local currency and based on the price of gold in real time, it dispenses 24-carat gold bars in 1, 5 and 10 gram sizes. The ATM also offers gift boxes of gold coins with various designs.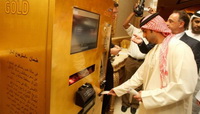 Puppy Love Leads to Human Love
Puppehs are more than just cute - they can help you find true love too.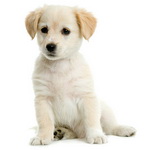 'Deadliest Catch' Star Guilty of Bank Robberies
23-year-old Joshua Tell Warner who briefly worked on the Wizard crab boat in 2009 has been convicted of 3 bank robberies and sentenced to 9 years in prison. Apparently he committed the first bank robbery before appearing on the show and then two more afterwards. And yes it was his appearance on 'Deadliest Catch' that got him caught.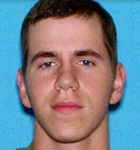 Weekly AoSHQ Commenter Standings
All hail the new king.
Top 10 commenters:
1 [741 comments] 'logprof' [104.01 posts/day]
2 [561 comments] 'Kratos (missing from the side of Mt Olympus)'
3 [460 comments] 'wherestherum'
4 [362 comments] 'FUBAR'
5 [356 comments] 'The War Between the Undead States'
6 [319 comments] 'kbdabear'
7 [299 comments] 'Delta Smelt'
8 [290 comments] 'ParanoidGirlInSeattle'
9 [254 comments] 'mpur in Texas (kicking Mexico's ass since 1836)'
10 [235 comments] 'progressoverpeace'
Top 10 sockpuppeteers:
1 [204 names] 'logprof' [28.63 unique names/day]
2 [107 names] 'Delta Smelt'
3 [100 names] 'kbdabear'
4 [56 names] 'runningrn'
5 [51 names] 'George Orwell'
6 [51 names] 'New Idea Guy'
7 [48 names] 'SantaRosaStan'
8 [48 names] 'The Wonder Between the Undead Years'
9 [46 names] 'Blazer'
10 [45 names] 'fluffy'
The group. Yeah.
Tonight's post brought to you by life plans: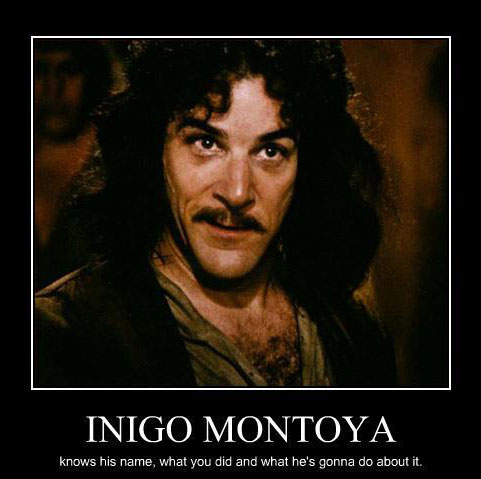 Notice: Posted by permission of AceCorp LLC. Please e-mail overnight open thread tips to maetenloch at gmail. Otherwise send tips to Ace.

posted by Maetenloch at
09:43 PM
|
Access Comments