« Tone deaf or just plain stupid? You decide.
Church installs registered sex offender to oversee youth and children
|
Main
|
As Falls Bennett, So Falls Mollohan »
May 11, 2010
Overnight Open Thread - Boring Tuesday Version
Good evening all M&Ms.
Scientists: Everybody's a Little Neanderthal
So after sequencing most of the Neanderthal DNA, scientists now say that most people of European or Asian descent have 1 to 4% of Neanderthal genes in their DNA. Interestingly Sub-Saharan Africans don't since the Neanderthals only lived outside Africa. So apparently in between killing and driving off Neanderthal tribes, early humans were also getting jiggy with them. Which seems about par for human nature.
Of course having 1-4% of their genes is just an average, some people have more, a lot more. Such as your humble ONT narrator. With my natural hirsuteness, gorilla-like physique, y-5 molars, prehensile feet, indifference to cold, and deep love of fire, meat, pointy sticks, and rocks, I'm just a hop, skip and a few codons away from being a Neanderthal missing link. And I'm okay with that, having long since come to terms with my innate cave-manhood.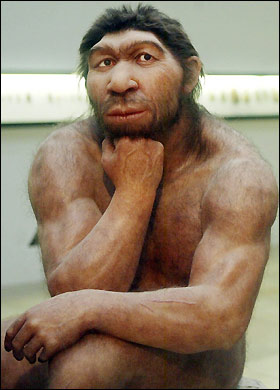 Luckily thanks to modern shaving technology and orthodontics I'm able to pass among humans with nary a strange look. At worst, thanks to Geico, people just assume I'm part of some kind of insurance event. And yes your modern world and magic talking boxes sometimes do scare and confuse me, but I do know one thing and that's that we cavemen are people too (mostly) and we also need love. So human ladies don't be shy - grab your spirit water beverages and let me show you around my newly refurbished love cave. It has authentic stone floors and gets HBO, Lifetime, and the Home Shopping Network.
North Korea Giving Up On Its 5/7 War Plan
For years North Korea's main war strategy was to overrun SK and US forces and take the entire peninsula within 5 to 7 days before American reinforcements could arrive. But after watching recent US air campaigns and noting their use of precision guided munitions, North Korea seems to have now given up on the plan. It's replacement seems to be a quick capture of Seoul followed by negotiations and a renewed offensive. Of course the ROK forces today are well trained and armed, so it's doubtful if NK could even take Seoul. But they probably could destroy it with artillery.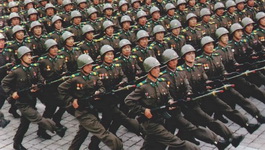 Mojave Cross Stolen - I'm Bummed
So just days after the Supreme Court ruled that the cross could remain on federal land, someone has stolen it. I'm going to go out on a limb and guess that it wasn't scrap metal scavenging mutants. I'm actually very familiar with this particular cross and used to regularly camp about 200 yards away from it. It's way out in the middle of nowhere in the middle of the Mojave Nature Preserve mounted on top of a rocky hill. I actually discovered it by chance back around 1991 while exploring back roads in the desert.
It was a great camping location because there was almost no traffic on the nearest road and there was a natural rock overhang and fire pit. Plus the scenery is beautiful with a forest of Joshua trees as far as you can see. It was kind of secret so pretty much only locals and a few other people even knew about it. And at that time it was on BLM land so you could shoot and hunt around there as well. Anyway I used to go out to it at least once a year and once spent the coldest Easter morning of my life there. Sometimes the cross would get vandalized but it was always fixed by my next visit. Oh well I guess with all the publicity my secret site is no longer. sigh.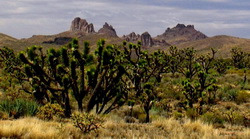 How to Live Out of Your Car
Hopefully none of the morons will end up going down this path but if you do, these are some pretty good tips. But just remember that if you lose the car, you're legally a hobo and the usual hunting rules apply.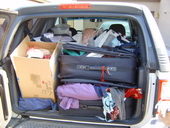 A Mans Guide To Dating Women Of The World
And yeah it's based entirely on stereotypes. But stereotypes almost always have a kernel of truth.
When Giraffes Fight
Don't mess with giraffes. Cause those long necks make some nice blackjacks.

Video: Hockey Player Suffer Ball Rupture
Sami Salo of the Canucks suffered a testicle rupture during yesterday's game. He listed as 'day to day'. Watch if you dare. Thanks to DrewM.
The Yahoo AoSHQ group. You know the way.
Tonight's post brought to you by Natalie: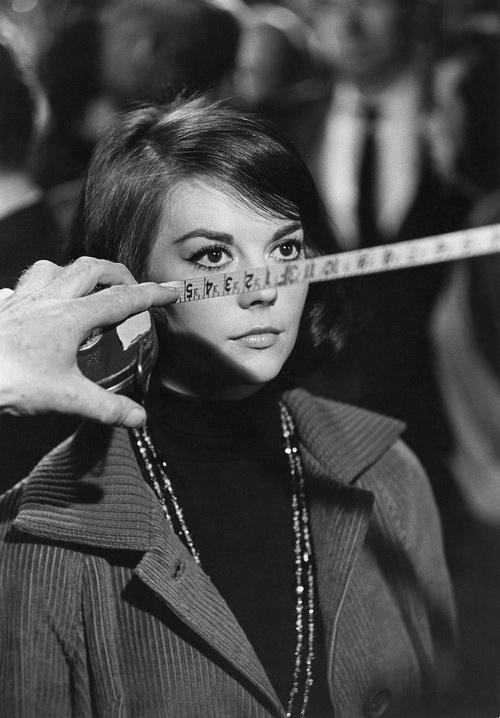 Notice: Posted by permission of AceCorp LLC. Please e-mail overnight open thread tips to maetenloch at gmail. Otherwise send tips to Ace.

posted by Maetenloch at
10:05 PM
|
Access Comments