« Scenes from the Tennessee Flood
|
Main
|
Hoekstra: "We're just a couple of smart people away from having 300, 400, 500 Americans killed..." »
May 06, 2010
Overnight Open Thread
Happy Thursday all.
Does Your Biology Affect Your Trust in Government?
Well that's what one scientist claims:

Zak put 130 test subjects through his normal routines. He sprayed half of them with oxytocin, half with a placebo, then ran them through a battery of tests and measurements.

"The people on oxytocin did report that they trusted other people more, and the people who trusted others more also trusted their government more. So it's sort of a two-step process," he says.
And it's true that the hormone, oxytocin, does make people more trusting and empathetic. Of course I suspect the main reason people don't trust the government these days is because it hasn't been particularly trustworthy - rather than due to a hormone deficiency. I once got some oxytocin spray with an order of vitamins and tried it a few times but didn't notice any dramatic effects - I didn't make any more donations, give extra hugs, hate hobos less or suddenly feel love for big government. I did feel a tiny bit relaxed but no more than you'd get from a can of beer.
However I am open to the idea that biology may predispose some people to a more conservative or liberal way of viewing the world. Personally I've been a conservative pretty much even before I was aware of politics. Some of that probably came from my parents who are mostly conservative themselves (more fiscal than social - my father had several Milton Friedman books). But I've never even been tempted by leftist beliefs despite some indoctrination in school and college. So I'm probably just wired up to be a conservative. But maybe the Ludovico Treatment could make me a good progressive.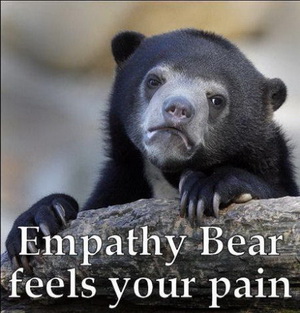 Nashville: The Quiet Disaster
It hasn't gotten much coverage in the media but Nashville has been pretty hard hit by floods. My parents live there and even though they live on fairly high ground, the nearby streets have been impassible for most of the week and they haven't had power or phone service for days. Thanks to her iphone my mother has been able to keep us updated with how near the flood waters are. Of course this being Nashville, one of the friendliest cities in the country, there hasn't been any looting, gun fire, or Anderson Cooper-worthy video. Most people are helping their neighbors and trying to make the best of it.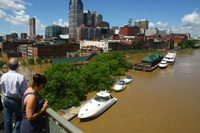 The Awesomest Rain Delay Ever
Apparently the baseball game between Western Kentucky University and Florida Atlantic went on for a couple of hours. So instead of sitting around bored, the teams decided to put on a show complete with skits, dance-offs, a sniper attack, a faux-wrestling match, and a little Benny Hill action. Eventually the rain stopped and the game was played but no one probably cared.

Is Being Kinda Fat Good For You?
Well after beating up on heavy people years, scientists now say that slightly overweight (but not obese) people are no more likely than those of normal weight to die from cancer or heart disease. So losing the last 10 or 20 pounds doesn't buy you all that much other than appearance. And overweight old people actually live longer. Which is why being old and a little too thin is usually a bad sign. Oh and heavier people also look younger. Of course most of this research is based on BMI which is actually a pretty poor measure of fatness for healthy people since it counts a pound of muscle the same as a pound of fat. Its main value is that it's easy to calculate.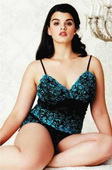 The Train That Doesn't Have To Stop At Stations
Why you could just keep going on and on forever. And if the train was nuclear powered, you could have a real-life version of the 70's TV show Supertrain which was supposed to be Loveboat on rails.

UK Lake District to Impose Special tax on Japanese Touists
I assume because they're too shy to complain.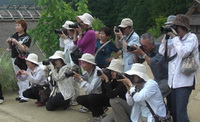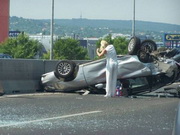 s
Yahoo group. That is all.
Tonight's post brought to you by Jeannie and Master: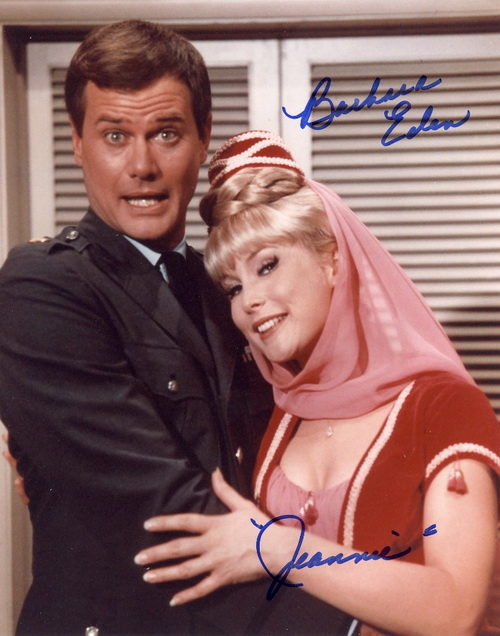 Notice: Posted by permission of AceCorp LLC. Please e-mail overnight open thread tips to maetenloch at gmail. Otherwise send tips to Ace.

posted by Maetenloch at
10:16 PM
|
Access Comments