« Right Network Premiering Reality Show About Six Newbie Politicians Running For Congress
|
Main
|
Top Headline Co- FRIDAAAAY »
April 29, 2010
Overnight Open Thread - Happy Thursday Edition
Happy Thursday all.
This is 101 minutes of hippies beating drums and singing hippi-fied folk songs. It's horrible. And also perfect for measuring your HEF (Hippie Endurance Factor). 3 minutes is average, 10 minutes is manly, and 45 minutes is positively Bronsonesque. And if you can make it through all 101 minutes, well that's a mandatory drug test.
So how long can you go?

Of course these people are all really hippie re-enactors. Authentic first-gen hippies mostly died out sometime during Reagan's presidency. My only experience with real hippies was back in the late 70's when my mother was a professional artist. She used to go on art retreats in the woods and bring me and my sister along (my father was usually wise enough to pick that weekend to rebuild the carburetor or something). While she and her art friend were off painting trees or some such, the various collection of kids were left under the 'guidance' of one of the non-painting hippie-types - most often Dan the HIC (Hippie In Charge) and his old lady.
And for the kids it was awesome because there were basically no rules and we were allowed to go a whompin' and a hollerin' through the forest terrorizing wildlife to our hearts' content. Of course this being the south the hippies had accents, decent woodcraft, and guns. And guitars along with (shudder) self-written folk songs.


The down sides were that they made us sing folk songs and eat natural food - which really means bad-tasting food that no one would dare try to sell. And they were always trying to make everything a Teachable Moment. When Joey hit me over the head with a log, Dan the HIC would explain that something must be bothering him and that I should go explain to him how it hurt me and talk it out.
Well I quickly discovered how worthless hippie-advice was and learned to get my own stick and lie in wait for an unsuspecting Joey. Actually my whole experience with hippie justice was a valuable life lesson: The authorities won't always protect you - so always make sure you have your own stick and be prepared to use it.
But all entertaining youthful encounters aside I still hate hippies. And their goddamn folk music and drums. Which is why my HEF is only so-so.
Leftist Activists Storm 2 NYC Banks
Members of the Alliance to Develop Power took over the lobbies of two banks today and demanded houses and union jobs while chanting "Bust up! Big banks!" and "People power!". Police calmly escorted them out after 30 minutes and they proceeded to do the same thing to another bank. Of course the media is silent about this which just goes to show how much leftists get a pass on violence and intimidation. Just imagine Tea Partiers trying this with say a union office.
Boy Scouts now offering merit badge in video games
Well it is what kids are into these days and it's always nice to see young boys help little old ladies through the harder levels.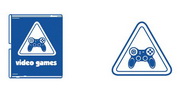 Puerto Rico in the News: All Puerto Rican Birth Certificates Invalid After July 1
Supposedly to combat rampant PR birth certificate fraud. But given the recent push for Puerto Rico statehood and its questionable tactics I wonder.
Get Your 2010 Victorian Ladies Erotic Calendar
The hawt ladies of yestercentury. NSFW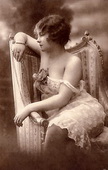 Is Global Warming Literally Based on a Flat Earth Theory?
Apparently yes since the atmospheric models assume a flat earth with an infinite atmosphere perpetually illuminated by a twilight sun. Sure all these approximations make the math more tractable, but I would view any derived results as mostly an academic exercise. And surely would never bet the world's economies on them.
Well not unless there was some major money, sex, or power coming my way.
"I'm in love with my grandson and we're having a baby"
So apparently when 72 year old Pearl Carter met her 26 year old grandson, Phil Bailey, for the first time, it was lust at first sight. And after a whirlwind week of shopping, bowling and eating out, they quickly became a couple.

That night, grandmother and grandson became lovers.
'Making love to Pearl was a real eye-opener. It was love combined with all this sexual tension that had been building up,' Phil openly explains.
Later they spent $54,000 of Pearl's retirement money hiring a surrogate to carry their child. Luckily Phil's mother died of cancer in 2002 so she was spared all the humiliation and horror. Maybe the world is ready for a remake of
Harold and Maude
after all - this time with twice the taboo.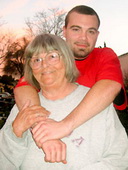 The Lost State of Jefferson
The 49th state of the union was to be made up of pieces of California and Oregon. And in 1941 the Jefferson citizen's militia even occupied part of US Rt. 99. But alas historical events intervened.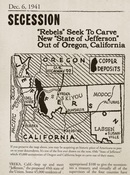 Yahoo group. That is all.
Tonight's post brought to you by Cyd Charisse: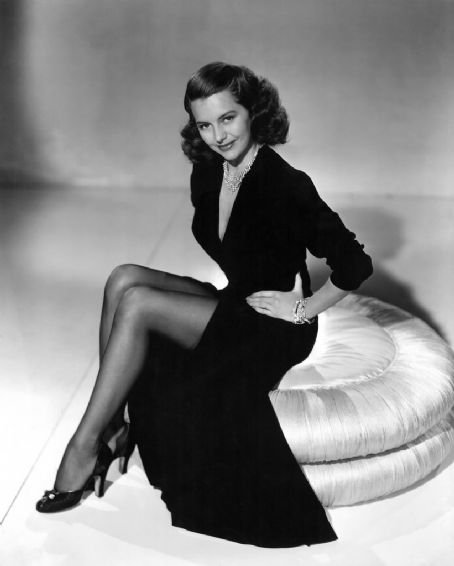 Notice: Posted by permission of AceCorp LLC. Please e-mail overnight open thread tips to maetenloch at gmail. Otherwise send tips to Ace.

posted by Maetenloch at
10:09 PM
|
Access Comments