« Administration finds someone new to blame for economy
|
Main
|
Major cancer treatment breakthrough - drug stops metastasis in its tracks »
April 15, 2010
Obama: Ha ha...can you believe those anti-tax rubes?
Well, at least he's consistent.
MIAMI (AP) -- President Barack Obama said Thursday he's amused by the anti-tax tea party protests that have been taking place around Tax Day.

Obama told a fundraiser in Miami that he's cut taxes, contrary to the claims of protesters.

"You would think they'd be saying thank you," he said.

At that, many in the crowd at the Adrienne Arsht Center for the Performing Arts stood and yelled, "Thank you!"
Hey, nothing says post-partisan unity like mocking average citizens doing nothing more than exercising their right to peaceably assemble in protest of their government's actions. I don't remember our former cowboy warmongering Constitution-shredding president saying anything similar about anti-war protesters, do you?
You've got to wonder what the One is thinking here. Is it simple delusion about his power to control the narrative, as Dan Riehl suggests, or is he so consumed by his own press clippings that he honestly doesn't realize the extent of the public's anger? Most likely: he just doesn't care and is completely playing to his base at this point, because there's nothing the nutroots like more than some sweet, sweet tea party hatin'.
Over/under on how low Obama will go in approval ratings before he starts referring to protesters as "teabaggers?" 40%? 35%? Your guess is as good as mine.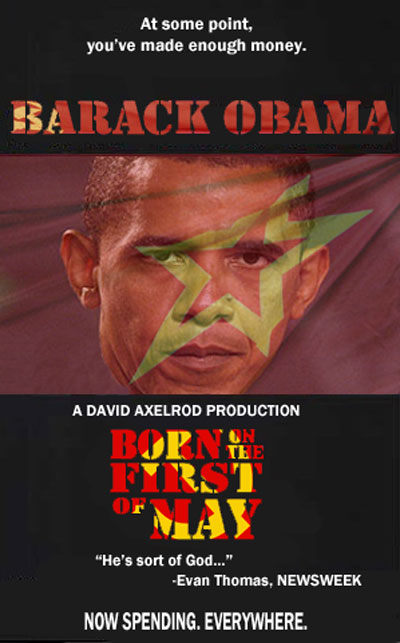 posted by Slublog at
08:26 PM
|
Access Comments