« Gallup: Obama Falls Again to All-Time Low, 47%
|
Main
|
Andy Stern Resigning as Head of SEIU »
April 12, 2010
Overnight Open Thread
Welcome to the Monday.
For all the Simpsons Fans
This is a clip from James Lipton's Inside The Actor's Studio with the entire Simpsons' cast riffing in their character voices. And man does Nancy Cartwright have a high voice.

UK Sharia Watch: Muslims Allowed to Wear Long Sleeves in Hospital, Crucifixes Banned
Also Muslims now allowed to throw shoes at police and politicians
This is what it looks like when a religion becomes the de facto state religion: it gets privileges and others lose theirs.
Libya Launches Jihad Against Switzerland; EU and US Support...Libya
Is it too much to ask that we treat Qaddafi like the thuggish nutjob he is?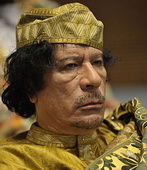 British Prime Minister's Wife Takes Off Shoes and HOLY CRAP!?
Please tell me she's wearing fungus-colored nail polish. And what the hell happened to her baby toe?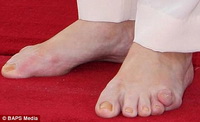 Toxic Avenger Remake Coming
Only this time it'll be family-friendly, environmentally conscious, and have a real budget. And it will suck.

6 History Myths That You Probably Believe Are True
Well not you-you but some other you-like person reading this blog. And what's scary is that I recall hearing 2 or 3 of these in middle school history.
It Turns Out That Fruits and Veggies Don't Prevent Cancer
Smug Vegans hardest hit. Of course you do have to eat some otherwise you get the scurvy and beriberi. That's why I consume fruits and vegetables in vitamin pill form.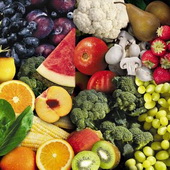 The Bicycle Eating Tree
Apparently some guy chained his bike to the tree before WWI and never came back for it.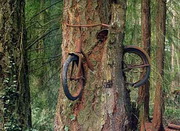 The group thingy. You can figure out the rest.
Tonight's post brought to you by the zom-bot: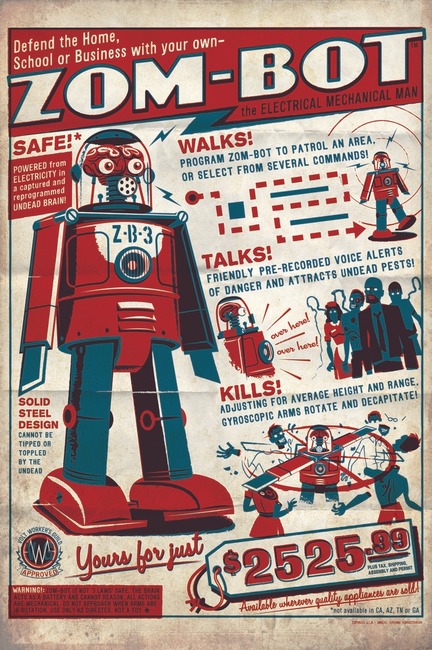 Notice: Posted by permission of AceCorp LLC. Please e-mail overnight open thread tips to maetenloch at gmail. Otherwise send tips to Ace.

posted by Maetenloch at
09:46 PM
|
Access Comments