« More ObamaCare Confusion
|
Main
|
Gallup: Democratic Favorables Drop To All-Time Low; Republicans Now Lead By 1% »
April 09, 2010
Justice Stevens Retiring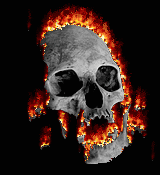 Just breaking.
Not really a surprise after the interviews he gave recently.
Midterms just got more interesting, if that were possible. Do Obama go for the upfront, honest ultra liberal he and the left want or does he need to go for another stealth, pretend moderate like Sotomayor?
Early guess...he goes for broke.
From FNC.
The leading candidates to replace Stevens are Solicitor General Elena Kagan, 49, and federal appellate Judges Merrick Garland, 57, and Diane Wood, 59.

Stevens' departure will not change the court's conservative-liberal split because Obama is certain to name a liberal-leaning replacement. But the new justice is not likely to be able to match Stevens' ability to marshal narrow majorities in big cases.

Stevens was able to draw the support of the court's swing votes, now-retired Justice Sandra Day O'Connor and Justice Anthony Kennedy, to rein in or block some Bush administration policies, including the detention of suspected terrorists following the Sept. 11, 2001, attacks, its tilt toward protecting businesses from some lawsuits and its refusal to act against global warming.
Thanks to tmi3rd for the heads up.
Update [Slublog] - As has been pointed out in the comments, politically speaking, the timing couldn't be worse for the Democrats. Via RCP, here are the lean and toss up races for the Senate:

Look at this PPP roundup of senate polls, post health care vote. Things haven't improved for the Democrats.
Stevens will retire in late June or early July. Obama will name a successor after that and then the fight begins. I fully expect Obama to go full-liberal and pick a hard lefty for the post. If the fight continues until late August or even into September, Bennet and Specter are going to have to choose between further ticking off the electorate and displeasing The One.
Independent voters in the states with an open seat are going to see the party in power once again going full left with another vote, which may increase their desire for a divided government. So a lot of them will decide to take a chance on the Republican candidate for that seat. As an added bonus, imagine what Ben Nelson must be thinking. Sure, he isn't up for election until 2012, but he's got to be wondering if confirming Obama's nominee is worth further irritating his already angry constituents.
If this weren't so serious, I'd be enjoying how unpleasant life is going to be for Senate Democrats much more.

posted by DrewM. at
10:36 AM
|
Access Comments