« AP Admits There Are Black Tea Partiers
|
Main
|
California Races Roundup »
April 06, 2010
Overnight Open Thread - Boring Tuesday Edition
Good evening all M&Ms.
Also don't forget about the job bank at the AoSHQ yahoo group.
Slo-mo Inside View of a 4-Stroke Engine
In case you've ever wondered what's really happening inside your engine. Can you identify all 4 of the strokes? And I was kind of surprised how non-explosive the ignition was.

Sandra Bullock Denies Sex Tape
Dirty Sanchez-riffin' sub-morons hardest hit.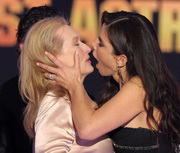 Wikileaks' 'Collateral Murder' Claims Don't Hold Up
To hear them tell it the AP reporters were just doing a weightlifting story when they were killed by American helicopters. However Wikileaks' own video shows that the men the reporters were filming were carrying RPGs and AK47s while US troops were under fire nearby. I don't know what kind of weightlifting workout that is but it's definitely the kind that will get you killed. Lesson to all reporters: Hanging out with armed men who are planning to attack US forces is dangerous.
Bacon Baby Formula!
Okay this seems to have been an April Fools joke that went viral. Given the positive response I think we can expect it to appear soon.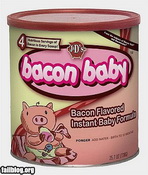 Was Roy Neary of Close Encounters Jewish?
Well that's What Heeb Magazine claims. I think they're stretching.
Cola Lotion?
Apparently it's a coca cola-flavored personal lubricant. Only in Japan.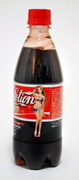 Browning Offering To Pay Your Sales Tax
When you purchase a new gun through April 18th.
UK Police 'Burgle' 50 Homes To Teach Owners How Vulnerable They Are
Yeah it's dumb to leave a door or window open, but at the very least you should be able to count on the police to not rob you. And of course if Britain were still an armed society, this would be quite dangerous. As it ought to be.
The Yahoo AoSHQ group. You know the way.
Tonight's post brought to you by a young Madonna:

Notice: Posted by permission of AceCorp LLC. Please e-mail overnight open thread tips to maetenloch at gmail. Otherwise send tips to Ace.

posted by Maetenloch at
09:39 PM
|
Access Comments