« Bored with Obama
|
Main
|
Glenn Greenwald accuses major media figures of not being journalists »
April 03, 2010
Overnight Open Thread
Hello, hello all M&Ms. Welcome to your regularly scheduled CatSaturday night ONT here at the AoS mansion.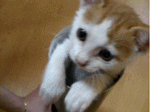 The Wall of Death!
Thanks to overpopulation and a reincarnation-based fatalism, there's no such thing as OSHA in India. And so I guess life there is fairly cheap which leads to awesome exhibitions like this. But it's probably safer than it looks based on the fact that the cars don't look banged up. But then maybe body work and paint are cheap there too.

Increase in Arctic Ice Confounds Doomsayers
So arctic ice levels are reaching maximum levels not seen for almost 10 years. Which will make it tad difficult for predictions that the North Pole will be ice-free in 2013 to pan out. But not to worry scientists still say we're in the middle of global warming climate change warmening.
You know when a scientific hypothesis is not falsifiable by any observation, it's no longer science - it's a religion.
Introducing the Owl Cam
This is the first year that an owl has made this owlbox a home. Molly laid 5 eggs in Feb, one died and the rest hatched last week. You can watch the owlets grow up live. Cuter than the Mole Rats but not quite as cute as the Puppehs but still pretty cute.

Free Videos by Ustream.TV
How Many Shoes Are Too Many?
Well if you're Danielle Steele, the answer is more than 6000 pairs of Louboutins which would make her shoe collection worth almost $3 million. And that could have kept a 100 morons in pron and bacon for a lifetime.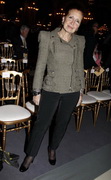 The Navy's New Escape Trainer for Submariners
It seems kinda slow but it's supposed to let sailors escape from sub a even if it's trapped on the ocean floor. I wondered about decompression issues but I guess the inside of the submarine is pressurized only a bit above sea level. Still I assume they're yelling on their way up to keep the air from expanding in their lungs.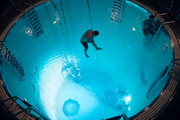 What Japan does with pizzas
It's made up of pigs in blankets, sausage, and other pizza stuff and comes with maple and ketchup dipping sauces. I can't tell if this is genius or sacrilege.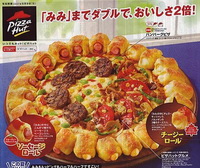 The Yahoo AoSHQ group. Bla bla bla. And don't forget about the Job Bank.
Tonight's post brought to you by big time bridge: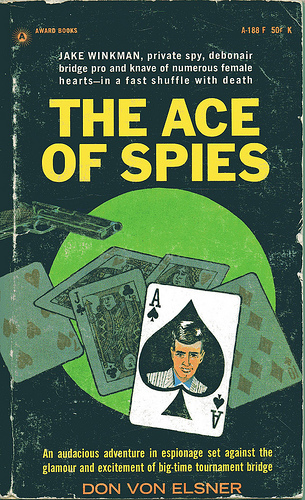 Notice: Posted by permission of AceCorp LLC. Please e-mail overnight open thread tips to maetenloch at gmail. Otherwise send tips to Ace.

posted by Maetenloch at
09:40 PM
|
Access Comments