« Friday Night Frivolity
|
Main
|
"recovery" not visible during 3,000 miles of America »
April 02, 2010
Overnight Open Thread - TGIF Edition
Ding dong the week is dead, the week is dead. All hail Dorothy!
The Only Known Video of Mark Twain
Filmed in 1909 by Thomas Edison using the motion picture camera he invented. It shows Mark Twain at age 73 playing cards with his daughters.

Why Ann Coulter Drives the Left Crazy
Kathy Shaidle makes the valid point that most of what Ann says would hardly be controversial if say PJ O'Rourke or Don Rickles had said it. Yet the left is frothy with hatred of her and has a cottage industry of books ridiculing her. So what's the deal?
Well her biggest offense is being a woman. The left considers all women and minorities its natural clientele. White men are basically written off. So when an attractive and smart conservative woman appears on the scene, the left sees them as a sex traitor and goes apoplectic. It's really about mindshare since the left's worst fear is that they will lead others off the plantation. So of course they have to be destroyed.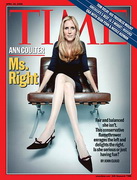 Was the 'Racist Tea Party Attack' all a setup?
Well it sure looks that way. The McClatchy article uses as a source a HuffPo article that didn't appear until later. And Rep. Cleaver is now backing away from his story of being spit on. So the whole Pelosi march across the street seems to have been a planned setup with a pre-arranged story planted in the media. However the Tea Partiers didn't follow the script and no attack happened. But that didn't matter since the stories were already written.
Some Nice Color Photos From the 30's and 40's
I believe these are all from the National Archives.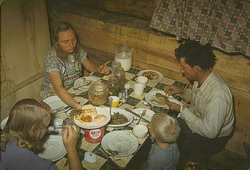 Forehead Tittaes by Janae
Well they would make talking to endowed ladies easier.
David Mamet's Guide to Writing Screenplays That Don't Suck
Showing-not-telling is always good advice. Plus don't bother explaining everything to the audience - they're smart enough to figure things out - instead make the scene interesting enough so that they'll keep watching.
The World's Largest Sausage
Made in Serbia it was 6647(!) feet long and required 12 butchers, 30 pigs, 40 kilos of paprika, 50 kilos of salt, 2 kilos of pepper and 5 kilos of garlic.

The Yahoo clique. Are you worthy?
Tonight's post brought to you by the Lebowski morality chart: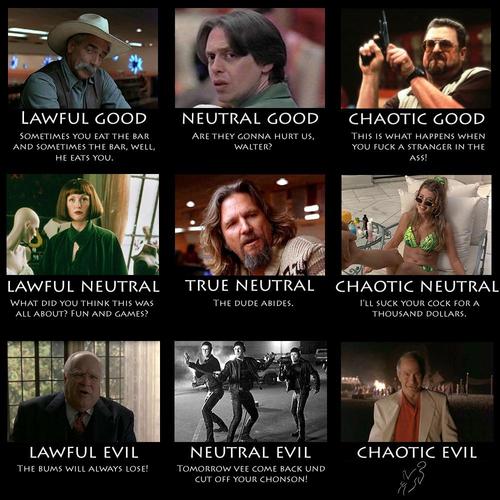 Notice: Posted by permission of AceCorp LLC. Please e-mail overnight open thread tips to maetenloch at gmail. Otherwise send tips to Ace.

posted by Maetenloch at
09:29 PM
|
Access Comments