« Media Declares War on Dissent
|
Main
|
Top Headline Comments 3-31-10 »
March 30, 2010
Overnight Open Thread
Good evening all M&Ms.
Don't forget about the job bank at the AoSHQ yahoo group.
Jamie "Mistress of Disaster" Gorelick now on her way to a 0-3 record of FAIL
Okay given the scale of her first two FAILs, she's more like 0 and 2.5. She's infamous for writing the "intelligence wall" memo that prevented the FBI from investigating Moussaoui and possibly unraveling the 9/11 plot and then later serving on the 9/11 Commission despite a clear conflict of interest.
Next she moved on to Fanny Mae where she made $26 million over 6 years despite Fanny Mae being hit with a $10 billion dollar scandal. Despite her claims that it was managed safely Fanny Mae's later insolvency would help take down AIG, Lehman Brothers, and other financial institutions.
After that she was hired by Duke as a defense attorney while the university was busy railroading the lacrosse team players accused of rape. And then after that she went to work as a lobbyist for Sallie Mae which has been a complete fail since her efforts got Sallie Mae exactly nada and then the recent health care bill completely nationalized student loans.
So it's worth googling her periodically to see what's going to fail next. And based on her track record I figure she'll soon be running ObamaCare.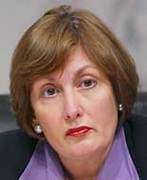 Researchers find that high-fructose corn syrup causes more weight gain than sugar
Princeton researchers fed rats equal calories of high-fructose corn syrup (HFCS) and table sugar and the HFCS-fed rats gained more weight and were far more unhealthy. So this seems to confirm a lot of recent thinking that HFCS is evil.
I was always skeptical about this since sucrose and HFCS seem so chemically similar - sucrose is 50% glucose and 50% fructose attached together while HFCS is 45% glucose and 55% fructose separated. So they look almost the same on paper but metabolically HFCS seems much worse for you. So yeah I guess HFCS is now the devil.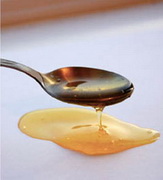 LA's plan to release non-violent offenders from prison fails
Because it turns out most inmates are violent offenders.

Once they reviewed the criminal histories of inmates, officials said they found many had serious or violent records that made them ineligible for home detention. "The myth of the low-security, nonviolent offender in jail is just that: a myth," said sheriff's spokesman Steve Whitmore
But...but...the activists told us they were all innocent people wrongly convicted of minor victim-less crimes.
Britain Watch: Many UK KFCs are now halal - won't serve bacon
I guess this is the market deciding but it's still one more way point in creeping sharia.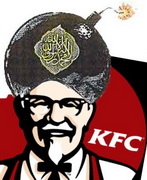 Remembering Dr. Benjamin Salomen - the only Army dentist to be awarded the Medal of Honor
With little dental work needed at the front lines he worked as a surgical assistant in the Pacific. On July 7th, 1944 he died holding off a Japanese attack that overran an Army hospital on Saipan. When the base was recaptured, there were 98 dead Japanese in front of his machine gun.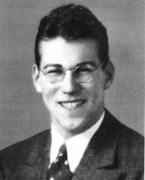 How to cook bacon using a machine gun
Now if we could just work in boobies, we'd have the trifecta. Thanks to Russ.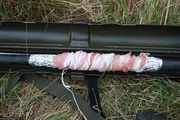 The Yahoo AoSHQ group. You know the way.
Tonight's post brought to you by affordable business computers: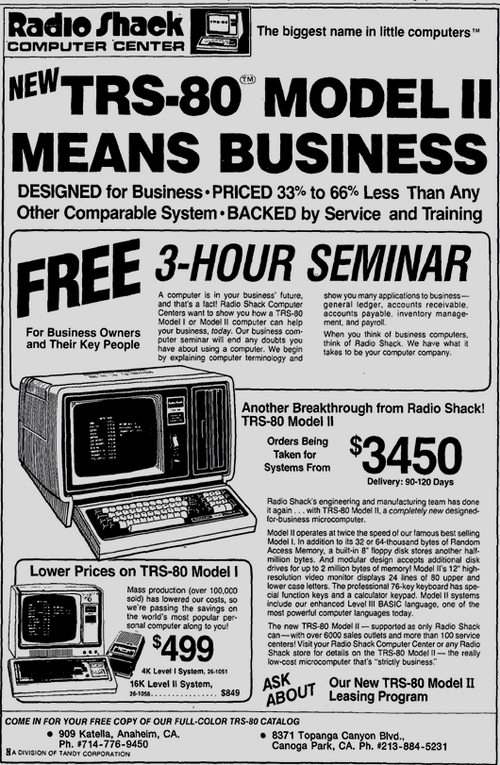 Notice: Posted by permission of AceCorp LLC. Please e-mail overnight open thread tips to maetenloch at gmail. Otherwise send tips to Ace.

posted by Maetenloch at
10:05 PM
|
Access Comments