« HBO's The Pacific- Part 3-XBadTC
|
Main
|
Explosions at Two Moscow Metro Stations Kill At Least 37 »
March 28, 2010
Overnight Open Thread
Last call for the weekend. So let's make it count. And don't forget that the ONT is an open thread so nothing is off-topic.
And hey the HQ has made the news. Yeah they're snarking on us but at least we're finally No. 1 at something. And it's nice to finally get some respect for our hobo beatdowns. Thanks to several commenters that pointed this article out.
Yeah the naked mole rat has been longtime sponsor of the ONT and now you can watch them in their natural state. Which seems to be mostly sleeping and stumbling around in the dark which also might explain their popularity among the morons.
And they're some pretty damn odd creatures. According to Wikipedia they live up to 28 years, never get cancer, and are the only known mammals to have a queen-based social structure with worker castes.
[note: the rats sometimes wander around so you may have to wait for them to return]

An ABBA reunion?
Maybe. At least the guys aren't rejecting it outright. Of course Agnetha Fältskog (the blonde one) is currently a recluse on a remote Swedish island so she might be a harder sell. Oh and here's a little modern day ABBA factoid: one in four English households now owns a copy of
Mamma Mia!
.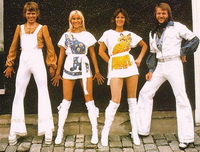 Scared Little Doggie Gets a Home
Just an hour before she was going to be put to sleep.

Inside a Titan nuclear missile silo
I sure wouldn't want one of these heading my way.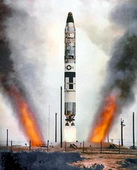 10 Fast-Food Chains with Cult Followings
Everyone loves to diss White Castles but there's nothing like them when you're drunk and hungry.
A Tribute to Cereals That Have Gone to the Great Cereal Bowl in the Sky
I had no idea there were so many Cap'n Crunch variations.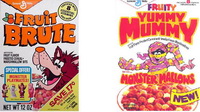 Iceland Closes All Stripclubs!?!
Due to feminist and not moral reasons. Sadly 57% of iceback men support the closing. You know who else doesn't have strip clubs? Saudi Arabia that's who.
Weekly AoSHQ Commenter Standings
Top 10 commenters:
1 [565 comments] 'Miss'80sBaby' [80.71 posts/day]
2 [500 comments] 'Kratos (missing from the side of Mt Olympus)'
3 [381 comments] 'HeatherRadish'
4 [355 comments] 'ParanoidGirlInSeattle'
5 [353 comments] 'Blazer'
6 [349 comments] 'CDR M'
7 [343 comments] 'wherestherum'
8 [328 comments] 'logprof'
9 [324 comments] 'Rat Patrol'
10 [306 comments] 'Vic'
Top 10 sockpuppeteers:
1 [91 names] 'MDr VB1.0 CS1st ' [13.0 unique names/day]
2 [72 names] 'conscious, but increasingly incoherent'
3 [58 names] 'fluffy'
4 [56 names] 'Mallamutt'
5 [54 names] 'kbdabear'
6 [51 names] 'Blazer'
7 [51 names] 'Blackford Oakes'
8 [45 names] '18-1'
9 [41 names] 'logprof'
10 [39 names] 'fluffy'
The group. Yeah.
Tonight's post brought to you by 1956: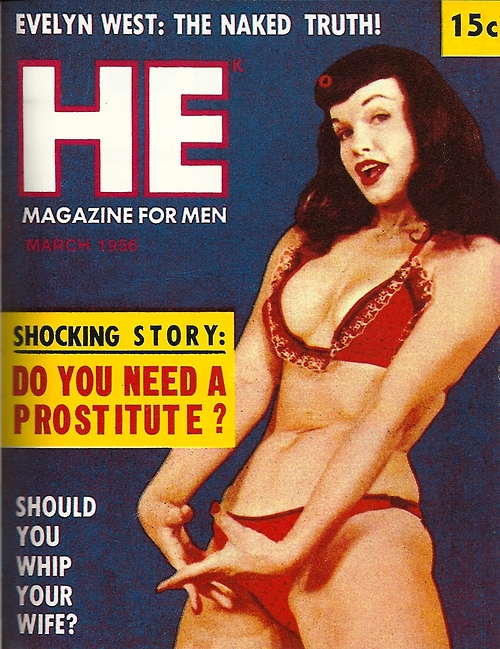 I'm guessing that He was also down with whipping prostitutes.
Notice: Posted by permission of AceCorp LLC. Please e-mail overnight open thread tips to maetenloch at gmail. Otherwise send tips to Ace.

posted by Maetenloch at
09:45 PM
|
Access Comments