« Hmmm: 2/3rds of State Legislatures Can Force Vote on Constitutional Amendment to Repeal Health Care
|
Main
|
Home Stretch...Vote Coming Up Shortly
America Repealed on Vote of 219-212 »
March 21, 2010
Overnight Open Thread - Countdown Edition
Since everyone's probably in a pissy mood as we await the final ObamaCare vote, I figured we might as well steer into the anger and enjoy a little revenge fighting...
10 Fight Scenes That You Can Watch Over And Over
All of these are pretty good scenes and still fun to watch including even the completely unnecessary fight in They Live. But of all of these my favorite is still the bar fight in Kill Bill Vol. 1. Mostly for the choreography and the music and editing. Plus I just enjoy watching bad people get cut up with sharp things. Not quite as much as seeing them blown up but it's still pretty damn good.

Obama restores Full Funding to ACORN
This was done quietly in a Mar. 16th OMB order. So we have that to look forward to.
Why does bacon taste good? It could be the umami.
You probably know about the four basic tastes that we all learned in school: sweetness, sourness, bitterness and saltiness. And we're all pretty familiar with these. Well, it turns out there is fifth taste, called umami, that was first isolated by a Japanese scientist back in 1908. It's been described as a 'brothy' or 'meaty' taste that's found foods such as Parmesan cheese, ripe tomatoes, prosciutto, Worcestershire sauce, asparagus, and yes bacon! This is probably why people love the baconz so much - it activates all of our taste buds.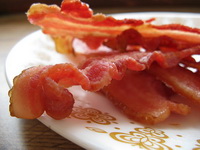 But wait - there's now a 6th taste -
the fat taste
- and bacon has got that as well.
13 Candies From Your Childhood
I miss candy cigarettes. Real cigarettes don't taste nearly as good.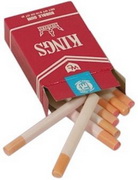 Springtime means one thing: Penis festivals in Japan!
Well fertility and a good harvest used to be one of the most important things to societies. So carrying around huge phalluses was cheap insurance. And yes there is a vajayjay festival too.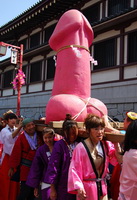 Woo hoo - Bee keeping now allowed in NYC
In case you were being apiarily oppressed in the big apple.
Weekly AoSHQ Commenter Standings
Top 10 commenters:
1 [497 comments] 'Miss'80sBaby' [69.76 posts/day]
2 [492 comments] 'curious'
3 [449 comments] 'wherestherum'
4 [388 comments] 'ParanoidGirlInSeattle'
5 [362 comments] 'HeatherRadish'
6 [331 comments] 'dagny'
7 [309 comments] 'garrett'
8 [306 comments] 'logprof'
9 [291 comments] 'sharrukin'
10 [289 comments] 'Vic'
Top 10 sockpuppeteers:
1 [60 names] 'hliz' [8.42 unique names/day]
2 [53 names] 'kbdabear'
3 [52 names] 'logprof'
4 [49 names] 'Mallamutt'
5 [47 names] 'fluffy'
6 [43 names] 'MDr VB1.0 CS1st '
7 [42 names] '18-1'
8 [41 names] 'Blackford Oakes'
9 [38 names] 'conscious, but incoherent'
10 [37 names] 'havw'
The group. Yeah.
Tonight's post brought to you by Rollerball: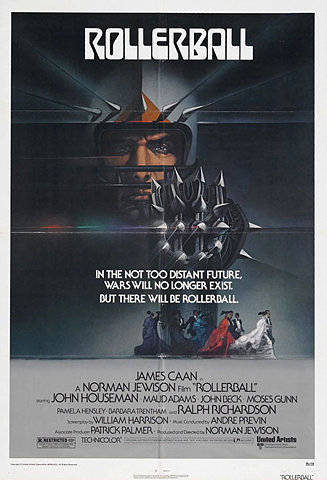 Notice: Posted by permission of AceCorp LLC. Please e-mail overnight open thread tips to maetenloch at gmail. Otherwise send tips to Ace.

posted by Maetenloch at
10:07 PM
|
Access Comments