« Dem House Whip: "We Don't Have the Votes"
|
Main
|
The Pacific - Episode One »
March 14, 2010
Overnight Open Thread
Hey hey it's Sunday. So we might as well start the ONT early and make the weekend count for something. Oh and happy Pi Day.
Why it's Good to have a College Degree
And why it's a waste for some people.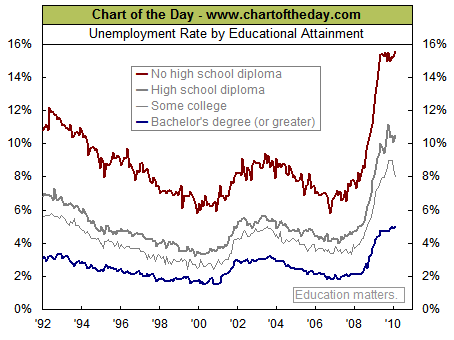 Yeah having a college degree is in general a good thing. It gets you past the first easy filter for hiring, it gives you some credibility and implies that you have a certain minimal set of skills, and your average lifetime average income is higher. That said, I'm not sure college is all it's cracked up to be and I think it's probably not the best choice for a lot of people. In a past life I was a teacher and I saw quite a few kids in my classes who were really just passing time in the 13th through 16th grade until they could get out and start doing what they were really interested in. For them college wasn't all that interesting or useful or even the best investment.
There are some majors costs to college too: the cost of tuition and the opportunity cost of the time spent. Sure a lot of kids would've just wasted those 4 years (or really 5 years these days given recent averages), but that's also long enough to master a skill. 10,000 hours is often given as the minimum time it takes to become an expert in something. And at 8 hours a day with 2 weeks off a year, that comes out to exactly 5 years of full-time practice.
So if a kid a started an electrician's apprentice program at 18, he could get his full Electrician's license within 5 years. And if his parents had saved even half the money that would have gone for tuition, they would have enough to bankroll the kid setting up his own electrical business. For a lot of kids that's a much better start to life than getting a bachelors degree in sociology or art history and wondering what now.
Jeffrey Goldberg of The Atlantic writes off The Atlantic's Andrew Sullivan

Yes, it's upsetting that Andrew Sullivan, a man of obvious intellectual gifts (and someone for whom I retain great personal fondness), has become an anti-Israel propagandist. But it's not my job to counter everything he says. He's not particularly interested in hearing fact-based arguments that undermine whatever argument he happens to be making, in any case. And even if he did care, it's not in the best interests of The Atlantic, or of my journalism, or my sanity, to spend my time worrying about Andrew's ever-shifting views on the Middle East.
The Atlantic is always pestering me to re-subscribe but I won't as long as they continue to publish a crank like Sullivan.
AoSHQ Flashback: Ace back in 2007 and blog milestones

It also occurs to me that I've never had a "Women's Issues" sort of thread on this blog, ever, something I'm understandably quite proud of.

So if the six female readers of this site have interesting topic ideas they'd like to discuss -- like, I don't know, about gardening, or cleaning the kitchen, or the best toilet cleaning agents, or your favorite tampons and/or tampon-related products such as pads and feminine napkins, or whatever the hell it is you talk about when you're not nagging your man within three seconds of hanging himself in the mud-room -- feel free to air those as well.

Posted by: Ace at 05:46 PM
So given this week's ONT topics I'd say the blog has finally crossed the tampon-barrier. Kudos.
Americans voted 'most attractive' people in the world
USA! USA! USA!
We must not let other countries close the dental technology gap.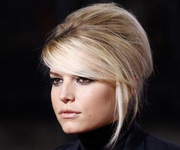 Giligan's Island - the movie
I'm surprised they took so long to get to it but does the world really need a GI movie? No, but that's never stopped Hollywood before.

Warner and Atlas Entertainment have begun development on a feature film based on the iconic CBS sitcom, which originally ran for three seasons between 1964 and 1967. With Brad Copeland (Wild Hogs) penning the screenplay… plans are for a contempo take on the well-known premise and characters, with the studio and the Schwartzes' blessing Copeland's initial idea for the screenplay.
And here's a reminder of what's being desecrated:
Now you can play and record your guitar on your iphone
With PRS's GuitarBud cables and their Jam Amp app.
Weekly AoSHQ Commenter Standings
Somehow I suspect that employment and GoW 3 will soon shake up the rankings.
Top 10 commenters:
1 [559 comments] 'wherestherum' [78.46 posts/day]
2 [501 comments] 'Kratos (on the back of Gaia, scaling Mt Olympus)'
3 [352 comments] 'curious'
4 [340 comments] 'Miss'80s'
5 [330 comments] 'laceyunderalls'
6 [329 comments] 'Dang Straights'
7 [317 comments] ''Nam Grunt'
8 [281 comments] 'conscious, but incoherent for awhile'
9 [280 comments] 'Blazer'
10 [268 comments] 'ParanoidGirlInSeattle'
Top 10 sockpuppeteers:
1 [169 names] 'conscious, but incoherent for awhile' [23.72 unique names/day]
2 [116 names] 'MDr VB1.0 CS1st '
3 [72 names] 'kbdabear'
4 [63 names] 'logprof'
5 [63 names] '18-1'
6 [56 names] 'Mallamutt'
7 [45 names] 'runningrn'
8 [40 names] 'The Mega Independent'
9 [38 names] 'Blackford Oakes'
10 [35 names] 'beerologist'
The group. Yeah.
Tonight's post brought to you by H.R. Pufnstuf: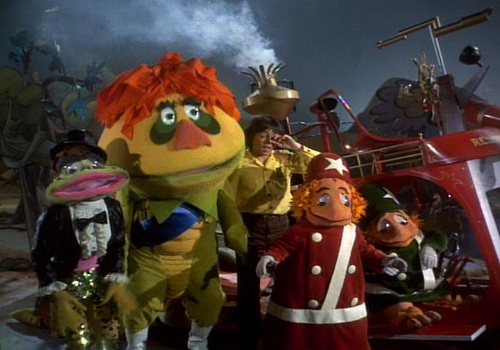 Notice: Posted by permission of AceCorp LLC. Please e-mail overnight open thread tips to maetenloch at gmail. Otherwise send tips to Ace.

posted by Maetenloch at
09:15 PM
|
Access Comments