« Anti-gay Speaker Booed Off the Stage at CPAC
|
Main
|
OMG: NYT Says Jason Mattera is Talking Like a Black Guy »
February 19, 2010
Overnight Open Thread - TGIF Edition
Friday, Friday, Friday and Saturday morning too.
Obligatory: The Epic Beard Guy Bus Fight
Okay this has been making the rounds of the internet so just in case you haven't already seen it here it is. This happened earlier this week on an Oakland, CA bus. Apparently a young drunk black guy (YBG) got on the bus and exchanged some words with an older bigger white guy with an Epic Beard (EBG) wearing an "I'm a motherf**ker" t-shirt. So you can already see a couple of tactical errors on YBG's part right there. Anyway it escalated, the black guy followed the EBG to front, hit him, and got a beat down ending with a bloody, broken nose. Meanwhile the girl in purple pants completely ignored the whole altercation while the lady who filmed the fight seemed to pick up and steal the EBG's bag.
Well the EBG's name is Thomas Bruso and it turns out that he's a Vietnam vet and has his own website. He also got tasered by the police at an Oakland A's game for bringing in alcohol so the guy might be a little on the ornery side. Meanwhile the video has gone viral and even appearing in a British paper.
Update: EBG has a message: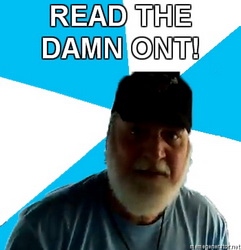 Rapper claims Romney used 'Vulcan grip' on him
When they had an altercation on a plane coming from Canada. Now I don't put much faith in what rappers say given that they subscribe to 'rapper truth', but if this is true it would be...awesome!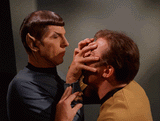 Think you have a lot of snow?
You're probably wrong.
12 of the worst movie posters ever
And let me point out that Day of the Dolphin is pretty implausible - talking dolphins don't really need any training to kill - it comes natural.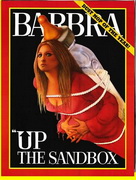 Crazy Stripper Shoes
Impractical but no more impractical than a lot of fashionable shoes.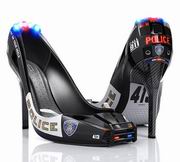 Deepak Chopra: Vacuous Moonbat
Okay I've yet to see a single quote of his that gave me any actual concrete advice on how to live a better life.
Yahoo group. That is all.
Tonight's post brought to you by the Bin Ladens in Sweden (1971) including a young Osama: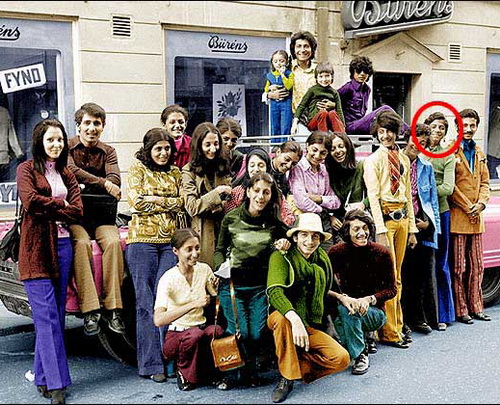 Notice: Posted by permission of AceCorp LLC. Please e-mail overnight open thread tips to maetenloch at gmail. Otherwise send tips to Ace.

posted by Maetenloch at
09:32 PM
|
Access Comments