« Hoo Boy: Red Eye, at 3AM, Tops CNN's Primetime Lineup
|
Main
|
Top Headline Comments 2-9-10 »
February 08, 2010
Overnight Open Thread
Tonight is the first night of the rest of your week so let's get the ONT rolling.
FYI today is National PC Cleanup Day so maybe it's time to cleanup your system or at least organize your pron.
The Crying Wife
The Crying Wife is a husband's attempt to record his wife's crying sessions after nearly any movie they watch whether happy or sad. Here you can see her crying after watching Star Wars Ep. VI. Of course when I first saw it I just wanted to go kick things. And here she is after watching AI.
Anyway according to the FAQ his wife, Hollie, is a good sport about the whole thing and thinks the crying videos are funny too. And he says that other than crying over movies she's a happy, well-adjusted person. So I guess that's fine if it's her only quirk. Also if you're into crying women, then check out this DVD of nothing but crying women from - where else - Japan.

The Toyota Safety Troubles: A crisis made in Japan?
Well I have to admit I was somewhat skeptical of the Toyota accelerator/brake issue when I heard about it since the US government has a vested interest in protecting GM and Chrysler (yet another reason for the government not to own shares in companies). But based on this article and things coming out of Japan, it seems seems to be a legitimate issue that's been hushed up in Japan in the usual Japanese way. And politicized in the US in the new government-as-investment-partner way.
More here suggesting that the sudden urgency is political.
AoSHQ Flashback: The Effing PONCHO!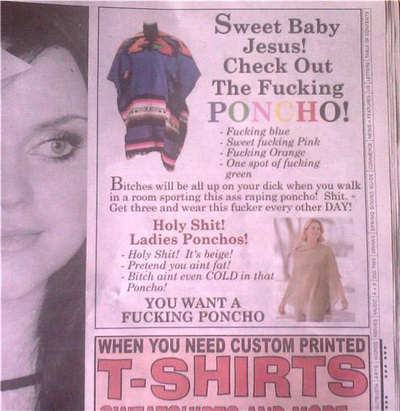 Chinese Zoo feeds live cows to tigers as visitor attraction
The Siberian Tiger Park in Harbin, China lets visitors choose from a menu what they'd like to see the tigers eat. Chickens cost just $5.50 while a live cow costs $205 and the visitors get to watch from a nearby bus and take pictures. Now I'm against using animal suffering for entertainment, but this seems pretty close to how the food chain normally works anyway. And frankly I'm glad to see the Chinese doing anything to keep tigers alive rather than killing them for their penises so they can get one more erection. With all the spam spewed haven't the Chinese ever heard of viagra?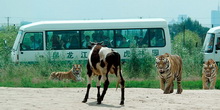 Another collision between Sea Shepherd and a Japanese whaling ship
It's hard to tell who's at fault from the video. And given that the anti-whaling activists were dazzling with lasers and throwing acid bombs at the Japanese crew, I don't care if it was a deliberate ramming - seems like self-defense to me. Meanwhile the Dutch government is considering a new law that would de-flag the activists' ships for harassing other ships.
Everything You Never Knew About Girl Scout Cookies
Well my favorites have always been thin mints and the peanut butter Tagalongs.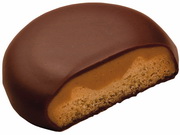 California Legislator Wants to get Rid of Free Parking
CA State Sen. Alan Lowenthal (D-Long Beach) thinks there is too much free parking and it encourages people to drive instead of taking the bus, walking or riding a bike and that ultimately this contributes to global warming. So he got the CA Senate to approve a measure that will financially reward cities that reduce their amount of free parking. Thanks asshole. Everyone will appreciate you making their lives marginally more difficult for exactly zero benefit.
The group thingy. You can figure out the rest.
Tonight's post brought to you by differences: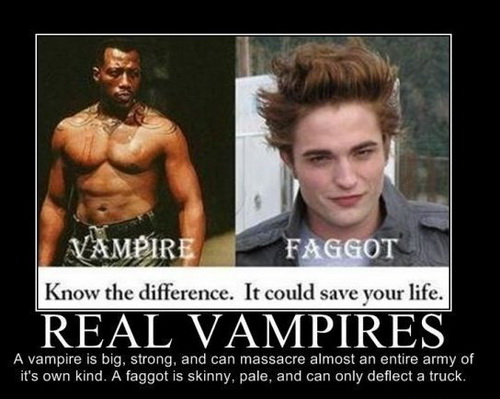 Notice: Posted by permission of AceCorp LLC. Please e-mail overnight open thread tips to maetenloch at gmail. Otherwise send tips to Ace.

posted by Maetenloch at
09:35 PM
|
Access Comments