ę Second Half!
|
Main
|
Dem Candidate for IL Lt. Gov Drops Out Ľ
February 07, 2010
Overnight Open Thread
Alrighty let's get the post-SB ONT party started.
Best game snark - DrewM on twitter: "I stand by my prediction from October...Obama will be named MVP of this game."
And how about that Census commercial?
I'm an optimist so when I see the government waste $2.5 million on a crappy useless commercial, I just tell myself well at least it didn't go directly to the SIEU.
From the Know-Your-Correctional-Facilities Dept: Inside a Scandi Prison
Well damn I've lived in school dorms that were more prison-like than this. An acquaintance of mine who lived for a couple of years in Scandinavia tells me that the scandis are very naive about crime which is why you're always hearing about capers like this and this and this. So maybe it's time to gather up some morons and go do some crimes in scandi-land.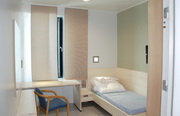 The Peace Blimp and Pudding
I know you guys have been having fun with suggestions for what to print on the side of the Peace Blimp. Well your efforts have not gone unnoticed. So who was the worthy moron responsible for "You Cannot Resist the Pudding"? Cause that was...awesome. (thanks to johnston45)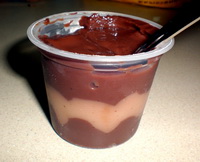 Five Once Great Directors Who've Lost Their Mojo
I have to agree with all of these - Spielberg is still pretty good but he's no longer the genius of 10-20 years ago.
5. Barry Levinson
4. Lawrence Kasdan
3. Martin Scorsese
2. Steven Spielberg
1. Oliver Stone
The Smiling Dog
And don't forget about the PuppehCam.

Victoria Beckham still not willing to give up her heels
Despite the pain and bunions.

I canít concentrate in flats. I could go to the gym if I wore flats. Iíd love to go to the gym but I just canít get my head around the footwear. I beyond hate ballerina flats. I canít walk in them. Unless theyíre on a ballet dancer doing ballet, I just donít get it. I love heels.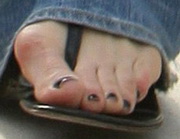 Weekly AoSHQ Commenter Standings
Top 10 commenters:
1 [690 comments] 'wherestherum' [98.56 posts/day]
2 [618 comments] 'Holger'
3 [578 comments] 'may'
4 [470 comments] 'curious'
5 [422 comments] 'laceyunderalls'
6 [412 comments] ''Nam Grunt'
7 [316 comments] 'Dang Straights'
8 [308 comments] 'Vic'
9 [308 comments] 'fashion news'
10 [265 comments] 'runningrn'
Top 10 sockpuppeteers:
1 [78 names] 'fluffy' [11.14 unique names/day]
2 [75 names] '18-1'
3 [60 names] 'conscious, but incoherent'
4 [47 names] 'kbdabear'
5 [47 names] 'Leo (July-August)'
6 [31 names] 'andycanuck'
7 [28 names] 'Mallamutt'
8 [25 names] 'Editor'
9 [24 names] 'Rewrite!'
10 [23 names] 'runningrn'
The group. Yeah.
Tonight's post brought to you by the prehistoric frill shark: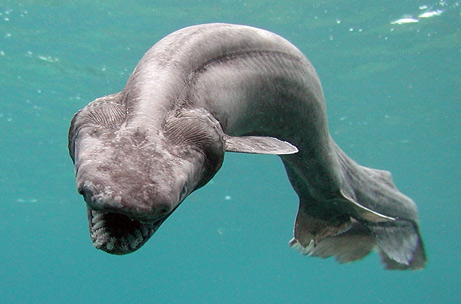 Notice: Posted by permission of AceCorp LLC. Please e-mail overnight open thread tips to maetenloch at gmail. Otherwise send tips to Ace.

posted by Maetenloch at
10:03 PM
|
Access Comments