« Home improvements - tankless hot water heater project
|
Main
|
Game Thread »
February 07, 2010
Superbowl Sunday Open Thread UPDATED and BUMPED
Football, commercials, food, whatever's on your mind today.
Manning or Brees? Offense or defense?
Yes, you can haz cheerleader.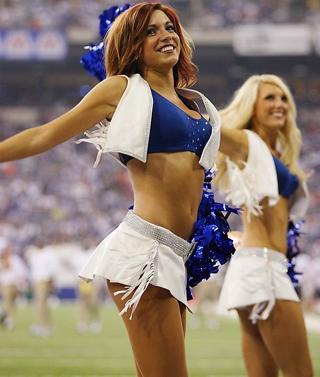 UPDATE: THE MOST HORRIFYING SUPERBOWL AD EVER! ELEVENTY!11!!
This is what pro-choice groups threw a goddamned hissy fit over?
Courage!
video tip via HotAir and Slublog the dad.

What's the dumbest pregame story so far? Plaxico?

posted by Dave In Texas at
01:09 PM
|
Access Comments