« Obama and Unions Reach Agreement on Unions' Objection to "Cadillac Plan" Surtax: Hey, Let's Just Exempt the Unions!
|
Main
|
Newton MA: hey, we want those released Gitmo detainees »
January 14, 2010
SCOTT BROWN'S CAMPAIGN IN CRISIS
Coakley Pushes Deadly HuffPo HitJob on Brown; Shock Expose Reveals Property Ownership, Time-Share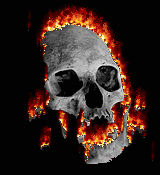 Oh well. I knew this was too good to be true.
The Coakley campaign just sent out a press release pushing this HuffPo hit piece on Scott Brown. They've dug up some real dirt on this supposedly "regular guy" candidate. Did you know he "owns five properties"?

Brown owns three rental units in the college neighborhood of Brighton, and the Coakley campaign is trumpeting the fact that "Brown's 2008 SFI reports . . . a net income derived from [one of these units] of $1,001 to $5,000." Obviously, Brown doesn't need some crummy senate job with an income like that!

Then there's this stunner: Scott Brown, who pretends to be a modest, typical Massachusetts resident, owns a time share in Aruba. That's right: A time share. The Coakley e-mail reports the value of this Aruban paradise as "valued at $10,001 to $20,000."
Oh God, we've been set up and knocked down again. Word on the street they're already calling him Scott "Five-Lots" Brown.
Via, um, "pre-paid sex monster."
"Mostly:"