« Defendant Allowed To Put On Defense That Killing Abortionist Was Justified
|
Main
|
Chicoms: Countries Should Not Develop Missile-Defense Systems »
January 11, 2010
Overnight Open Thread (Mætenloch)
Bla bla bla just another Monday. I hope the NYC meetup went well and that the rest of the M&Ms aren't too wiped out from the weekend.
British Adopting AR-10 Style Sharpshooter Rifle
The L129A1 is a 7.62 NATO semi-auto rifle designed for designated sharpshooters. It fills a need for a rifle that has good penetration over the long distances in Afghanistan. It's based on the same Stoner design as the M-16 and has about 50% parts interchangeability with the M-16 family. The very similar SR25 sniper rifle was adopted by US forces three years ago.

'Avatar' Director Cameron Met With Double A-bomb Survivor, Plans a Nuclear Weapons Film
Back in December Cameron met with Tsutomu Yamaguchi, a survivor of both the Hiroshima and Nagasaki nuclear blasts, and also bought the film rights to Yamaguchi's memoirs, The Last Train to Hiroshima. According to Cameron his idea for a nuclear weapons-themed film has not yet taken concrete form but he swore that it would be "uncompromising" if production went ahead. So we have that to look forward to.
Roger Ebert Blogs About What's It's Like to Not be Able to Eat or Drink Anymore
And reminisces about his favorite foods.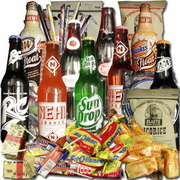 Is Google censoring its website so anti-Islam searches fail to appear?
I tried typing "islam is" in the search box and got no suggestions which implies to me that it might really be a bug. On the other hand Islam does seem to get lots of special protections. One of the benefits of head hacking I guess.
The Sexbots Are Finally Here
Yeah this has been pretty well covered, but I'd be remiss without at least giving it a mention.

"It's really a labor of love," said Hines. He declined to release the robot's retail price until Saturday, which is the day Roxxxy officially goes on sale.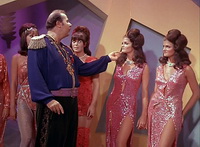 Geek alert: Today's Date Is Especially Binary
011110
Take The Cable Connector Quiz
Okay if you've fiddled with a computer or a stereo over the last 10 years, you should recognize all of these.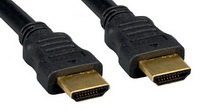 Mexico Claims Copyright on Aztec Designs
And is suing Starbucks over its mugs showing Aztec ruins. Uh wouldn't things that were made and abandoned long before the first copyright laws were written be the very definition of public domain?
Don't forget about the Yahoo AoSHQ group. Instructions on how to join are here.
Tonight's post brought to you by edible spam: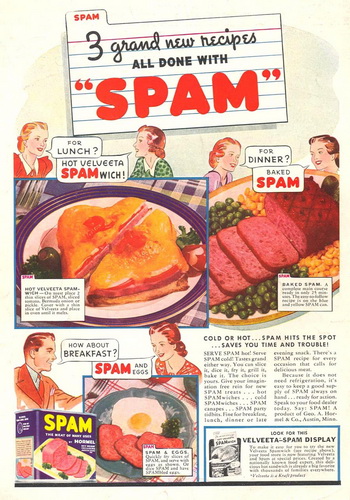 posted by xgenghisx at
09:47 PM
|
Access Comments