« David Brooks: People Disagree With Me Because They're Jealous of How Awesome I Am
|
Main
|
Michael Yon Handcuffed By Sea-Tac Cops For... Refusing to State How Much Money He Makes? »
January 05, 2010
NINTH CIRCUIT OVERTURNS WASHINGTON STATE'S FELON-DISENFRANCHISEMENT LAW AS UNCONSTITUTIONAL
Supposed Racial Discrimination in Criminal Justice System Makes Law Discriminatory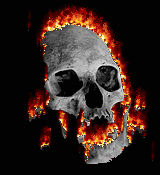 Just a pdf of the opinion for now; Gabe just shot it to me.
Plaintiffs, minority citizens of Washington state who have
lost their right to vote pursuant to the state's felon disenfranchisement
provision, filed this action in 1996 challenging that
provision on the ground that, due to racial discrimination in
the state's criminal justice system, the automatic disenfranchisement
of felons results in the denial of the right to vote
on account of race, in violation of § 2 of the Voting Rights
Act ("VRA"), 42 U.S.C. § 1973. We earlier reversed the district
court's grant of summary judgment to Defendants. See
Farrakhan v. Washington, 338 F.3d 1009 (9th Cir. 2003),
cert. denied, 543 U.S. 984 (2004) ("Farrakhan I"). On
remand, the district court again granted summary judgment to
Defendants. Plaintiffs timely appeal. We reverse and grant
summary judgment to Plaintiffs.
Reversing from summary judgment for the defendants (twice!) to summary judgment for the plaintiffs?
Gee, you think they sort of knew which way this case "should" come out?
Insta-Analysis From Gabe:
The major problem here is that it's summary judgment. There was no trial. The Court of Appeals takes the plaintiff's witnesses' word for it that there is racial disparity which cannot be explained other than by racism and that compells the conclusion. The problem is that with summary judgment motions, the court is supposed to construe facts in light most favorable to the other party, not the moving party.
Right, right.