« Funny Ha-Ha or Funny Strange?
|
Main
|
About That Supermajority Requirement...
UPDATE & BUMP »
December 22, 2009
Breaking: Blue Dog Flips to Red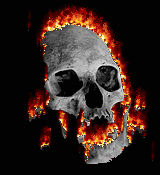 Trendsetter?, Hot Air asks. I hope so.
We saw this same sort of behavior going the other way when the Democrats were seen as the strong horse.
Strong no more.
Before anyone says "The hell with him! He's a liberal!," well, okay, but he's from Alabama, so I don't know how liberal he is. But I don't care about this one dude -- I just like the idea that next year the incumbent will be Republican, and the strongest challenger will be another Republican.
POLITICO has learned that Rep. Parker Griffith, a freshman Democrat from Alabama, will announce today that he's switching parties to become a Republican.

According to a senior GOP aide familiar with the decision, the announcement will take place in this afternoon in his home district in northern Alabama.

Griffith's party switch comes on the eve of a pivotal congressional health care vote and will send a jolt through a Democratic House Caucus that has already been unnerved by the recent retirements of a handful of members who, like Griffith, hail from districts that offer prime pickup opportunities for the GOP in 2010.

The switch represents a coup for House Republican leadership, which had been courting Griffith since he publicly criticized Democratic leadership in the wake of raucous town halls over the summer.
I doubt this changes the math in the House on health care, as, without even bothering to check, I'm pretty sure he was in the agin' it column.
And meanwhile we also have Democrats retiring, and other Democrats shying away from running at all. And Republicans encouraged to run, seeing these races as low-hanging fruit. Almost gimmes.

posted by Ace at
11:39 AM
|
Access Comments