« Obama: Danny Glover's a Dick
|
Main
|
Obama: Now That I've Bankrupted the Country I'm Totally Laying Off Impulse Purchases »
December 21, 2009
Overnight Open Thread (Mætenloch)
Good evening all. You really should be out there doing some desperation shopping about now. But, hey we're not going to judge you tonight. Plus Amazon and Bob's Liquor Mart are open 24-7.
And now some news you can use...
Science: Dark Liquors really Do Give You Worse Hangovers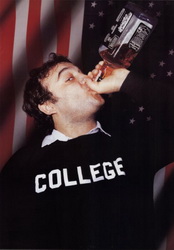 Science: Cracking Your Knuckles Does Not Harm Your Joints
The Na'avi are basically American Indians and the plot is basically Dances with Wolves. While I'm sure there've been plenty of times in U.S. history when the white man was perfectly evil and killed a bunch of innocent Indians for no better reason than because they were squatting on some gold, anyone who went to school between the 70s and the present gets a little sick of hearing that story. At some point you wonder what the purpose of retelling it is, especially as simplistically as it's delivered here, other than trying to make us feel like crap. I get it, I suck because of my soulless lifestyle and technology
Hey I like our soulless lifestyle and technology. Because it brings us things like mindless CGI-eyecandy.
Truth in Radio: New Ratings System Tracks What People Really Listen To
Not just what they say they listen to. Classical music and lite jazz stations hardest hit. Surprisingly not Céline Dion.
Airlines Now Must Let You Off After 3 Hours on the Tarmac
VA Man Who Walked Around His Home Naked Convicted of Indecent Exposure
Okay I think he is an exhibitionist and wanted to be seen. Still if a man can't walk around naked and sing in his own house, what kind of country is this?
Woman Who Inspired Miss Moneypenny Dies at Age 88
Breaking: Two Pierce County, WA Deputies Shot
More updates here. (via genghis and PGiS)
Tonight's post brought to you by Christmas stockings: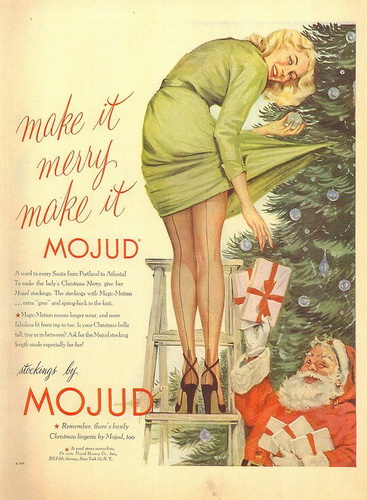 Notice: Posted by permission of AceCorp LLC. Please e-mail overnight open thread tips to maetenloch at gmail. Otherwise send tips to Ace.

posted by xgenghisx at
09:50 PM
|
Access Comments