« Good News: Copenhagen Climate Summit Is Pretty Much A Disaster
|
Main
|
John Aravosis - grudging respect for republicans, open disdain for democrats »
December 16, 2009
Here We Go! Coburn Is Forcing Health Care Amendment To Be Read In Full UPDATE: Sanders Pulls Amendment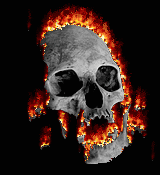 He's making them read Sander's universal coverage amendment.
I have no idea how long this is going to take but according to the CSPAN super it's been going on since about noon. As of 1:02 est they are on page 28 of...366 (pdf)!
Unless Cobrun calls it off, the Senate is shut down. Not that it matters since they are rewriting the whole damn bill behind closed doors anyway but it's showtime.
Expect cries of "Delay!" "Obstruction!" and "Bitch!", oh wait, the last one is Chuck Shumer talking to a flight attendant.
It'll be interesting to see if this is the process going forward. If so, it's hand to hand combat time.
UPDATE: Coburn's not going rogue, it's part of the GOP strategy.
Republican sources say this is an intentional use of the procedures to slow down the bill. Reading this amendment could, by GOP estimates, take until midnight.

Senior aides say, "If we need to lay down in traffic to stop the bill we would."
This is one amendment and one that has no chance of passing. Imagine what happens when the "Manager's Amendment" comes up? That is essentially going to be a brand new bill that reflects the compromise the Democrats are trying to work out.
Update: Sanders pulls his amendment and is now screaming about something, which is pretty much all he wanted to do anyway.
This was, as are many things in Congress, a bit of theater. The amendment was never going to pass but it was a good shot across the bow of Harry Reid and the Democrats.

posted by DrewM. at
12:58 PM
|
Access Comments