« Homogenizing Nashville to Hide the Decline
|
Main
|
Putting the "Hockey Stick" into perspective. [krakatoa] »
December 12, 2009
Overnight Open Thread (Mætenloch)
Welcome to the party version of the ONT! Over at the buffet table we have some light snacks and hobo jerky. It's BYOB although we do have both Sav-On cola and tap water for mixers. And the party tunes will be provided by DJ Youtube. So pull up a milk crate and get ready to par-tay ONT-style.
The Obligatory Apartment Creeper Video
So a guy in New York kept noticing that food was disappearing. Thinking it was his girlfriend he set up a video camera in his kitchen. When he checked it the next day, this is what he saw. Apparently a homeless woman had been living up in his crawlspace for at least several weeks.
Okay I'm pretty skeptical of this whole scenario - though it has actually happened in the past - but still it is a pretty interesting story and video. I'm surprised no one has made a movie based on the idea. Oh wait they have - it's Bad Ronald, Adam Carolla's favorite non-porn movie. And it turns out that the screenplay for Bad Ronald was written by Jack Vance, my favorite fantasy writer of all time.
British Government to Encourage Branding of Israeli Goods
Just so no one will accidentally buy filthy Joo products.
Educational Group Proposes Renaming the Word 'Hymen' to 'Vaginal Corona'
I know what you're thinking and yep they're Scandis.
Prince William to Take Over Substantial Portion of the Queen's Duties
Supposedly the Queen is grooming William to be the 'Shadow King'. [I was going to save this for tomorrow but Drudge has already broken it.]
3 Wolf Moon Adult Pajamas
With rear trap-door and extra-extra-large sizes. Walmart-ready!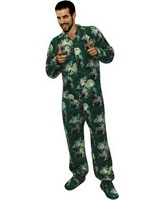 6 Adorable Kitteh Behaviors With Shockingly Evil Explanations
Shockingly evil only if you've never dealt with a cat (or a small child for that matter). And I wouldn't call these evil so much as selfish or instinctual (again much like a small child).
Are Men Smarter Than Women?
No. But they think they are which is often just as good.
German Train Buffs Build Own Ramshackle Locomotive
And took it out on the public railways late at night. It even had its own beer cooler.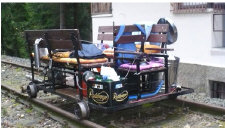 Tonight's post brought to you by James Dean and kitteh: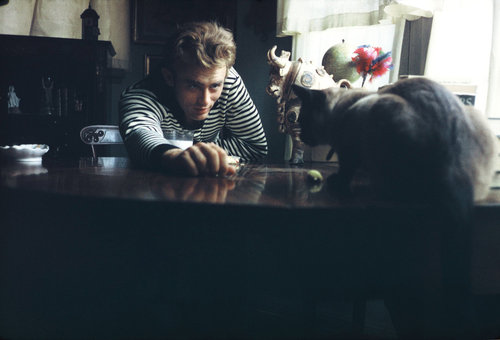 Notice: Posted by permission of AceCorp LLC. Please e-mail overnight open thread tips to maetenloch at gmail. Otherwise send tips to Ace.

posted by xgenghisx at
10:00 PM
|
Access Comments