« Top Headline Comments 11-30-09
|
Main
|
Seattle Area Police Shooting Update: Suspect Not In Surrounded House »
November 30, 2009
Honduras Holds Presidential Election...Chavez And Obama Hit Hardest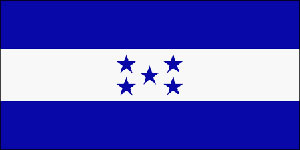 The brave people of Honduras looked a want to be socialist dictator in the eye and said no. Actually, they said, "Hell NO!"
A conservative rancher named Porfirio "Pepe" Lobo took the Honduran presidency in elections Sunday, five months after the country's last elected president was forced out of the country at gunpoint. Now Hondurans must wait to see if the international community, which has been divided over the crisis, accepts the winner as legitimate.

The results gave Mr. Lobo 56% of the vote, well ahead of Liberal Party candidate Elvin Santos at 38%, confirming voters' expected punishment of the Liberals -- party of both the deposed president and the interim government that ousted him.

While the small Central American nation is expected to get crucial support from the U.S., it will likely continue to face opposition from regional heavyweights such as Brazil and Argentina. The U.S., in agreeing to accept the winner, is now in a delicate position -- with Brazil, for example, which is housing exiled leader Manuel Zelaya in its Honduran embassy and recognizes him as president.

About 61% of Hondurans voted, and turnout, which was up from 2005, was seen as a crucial factor in persuading more countries to back the vote. The turnout was a loss for Mr. Zelaya, who had urged supporters to boycott the election. After the vote, Mr. Zelaya condemned the elections on CNN saying: "Absenteeism triumphed. ... These elections don't correct the coup d'etat."
Whatever Sparky, go to Brazil or Venezuela and party with your buddies. You're done in your own country.
It's amazing that the idea that the US will recognize the winner of this election is actually news (and surprisingly good news). That shows just how far off course we've gone in less than 10 months. Obama's reaction to the Honduran crisis is a black mark on our country bu all of that is a story for another day.
Today the story is the people of Honduras.
It reminds me of something Jefferson didn't say.
It is the common fate of the indolent to see their rights become a prey to the active. The condition upon which God hath given liberty to man is eternal vigilance; which condition if he break, servitude is at once the consequence of his crime and the punishment of his guilt.
Congratulations to Honduras for saving your democracy. For now.

posted by DrewM. at
10:32 AM
|
Access Comments